By Peter Paton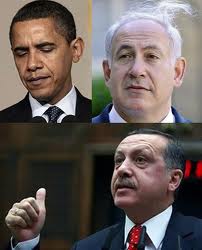 Now is the time for Israel and Turkey to reconcile, and restore the great fraternal and brotherly links between them, and put the unfortunate Gaza Flotilla incident well behind them, in view of the perilous developments in Syria and Iran.The petty argument of apologies and regret over the Mavi Marmara Affair have long since been overshadowed by the Iranian push for to become a Nuclear power and power broker in the Middle East, and Bashar Assad's cruel genocide of his own Syrian people in the ongoing Syrian Civil War between Shia and Sunni Muslims, and the recent escalation of events, by the downing of a Turkish fighter jet by Syrian anti aircraft missile systems.
It could be argued forcibly that Israel and Turkey have joint leading roles to play together as dramatic events unfold in the Middle East, with Russia, China and Iran lining up behind Syria, and America, Nato and Canada lining up behind Israel in this melting pot and volatile region, with the potential for World War Three ever looming nearer, as we see a Proxy War between Sunni and Shia Muslims being conducted by the Super Powers in an almighty battle for supremacy and hegemony in this crucial and vital strategic area.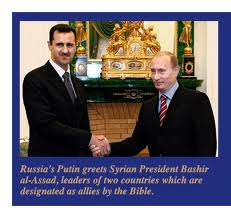 A new Rapprochement between Israel and Turkey could reap enormous military, economic and strategic benefits for the two countries and their long associated peoples, and place Israel and Turkey as the joint decision makers and main players of the Western Alliance in the Middle East, a fact not lost on the Obama Administration, as it gears itself up to try and broker a Middle East Peace Initiative. The Reunification of the Ties and Bonds between Israel and Turkey, could be a key factor in President Obama getting his wish.
Peter Paton is a Counter Terrorism Adviser
Follow Peter on Twitter @pjpaton
Time For Israel and Turkey To Make Up

,