UNESCO Gives Palestinians the Church of the Nativity
July 1, 2012 14:55 by Pesach Benson
Everything you need to know about the weekend coverage of Israel and the Mideast. Join the Israel Daily News Stream on Facebook.
Today's Top Stories:
1. UNESCO gave the Church of the Nativity "World Heritage" status. I wish CNN coverage had pointed out that church officials oppose UNESCO.
2. The NY Times reports that several high-level figures in the Syria-based Palestine Liberation Army have been found murdered this year.The most recent one was Col. Ahmed Salih Hassan. Who's knocking 'em off? Depends on who you ask:
He was shot in his car in Sahnaya, about six miles south of Damascus, becoming the sixth Palestine Liberation Army officer assassinated in Syria since January, according to opposition activists inside the country; the highest-ranking victim was a brigadier general, Anwar al-Saqa, killed on June 5.
The government says that opposition gunmen killed them because of their role in supporting the Syrian military. Although technically a military wing of the Palestine Liberation Organization, the Palestine Liberation Army in Syria is incorporated into the Syrian military. Opposition activists say the officers were killed because they refused to participate in Syrian crackdowns.
Meanwhile, Hamas now points a finger at Syria for assassination of Kamal Ranaja. Writes YNet:
"Israeli assassins would have done it quicker and cleaner and would not have wasted time needlessly abusing the body."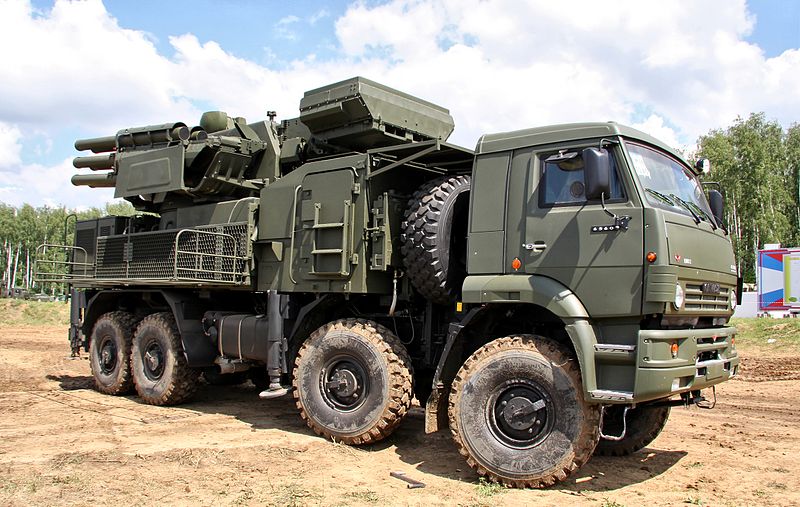 3. This development could get ugly. The Sunday Times (paywall) reports that Russian technicians likely played a key role in shooting down last week's Turkish jet — "to send a message to NATO."
"It definitely has Russian fingerprints on it," said a diplomat, who summarised the Russian message: "Syria is not Libya and any attempt to impose a 'no fly zone' over Syria will face one of the most formidable air defences on Earth and will cost any attacker dearly."
Three years ago Russia supplied Syria with the advanced Pantsir-S1 (SA 22 Greyhound), with 36 launchers. Russian specialists are believed to have trained the Syrians and diplomats say some are still stationed at the missile battery control centres.
"We would not be surprised if these Russian experts, if they didn't push the button, at least were beside the Syrian officers who did it," an Israeli air force source said.
On a related note, US intelligence is coming around to the belief that the Turkish jet was indeed shot down over Syrian airspace. More on that assessment at the Wall Street Journal.
Israel and the Palestinians
• AFP: The PLO's calling for an emergency Security Council meeting on settlements.
• The Abbas-Mofaz meeting scheduled for today was cancelled because of Palestinian protests and Israeli party politics. More at the Jerusalem Post.
• Fearing Public Backlash, Israeli Settlers Speak Out Against Their Own
Source material can be found at this site.