Why Did AP Believe The "Gaza Siege" Ended?
July 23, 2012 18:22 by Pesach Benson
Everything you need to know about today's coverage of Israel and the Mideast. Join the Israel Daily News Stream on Facebook.
Today's Top Stories:
1. Mahmoud Abbas is once again pushing a unilateral statehood agenda at the UN. Instead of going to the Security Council, the Palestinians will seek "non-member state" status from the General Assembly. The Jerusalem Post writes:
The official said that Secretary of State Hillary Clinton, who met recently with Abbas, warned him that a renewed PA bid at the UN would prompt Washington to cut off financial aid to the Palestinians.
But the Palestinians, according to the official, believe that because of the upcoming US election, this is the right time to resume efforts to seek membership . . . .
Abbas predicted that 133 countries would vote in favor of the PA application. He said that once Palestine becomes a non-member state of the UN, it will be an entity under Israeli occupation and the territories that were occupied in 1967 would no longer be considered disputed lands.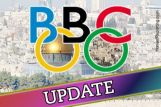 2. Since the BBC decided not to list Jerusalem as the unequivocal capital of Israel, a Facebook group, Jerusalem is the Capital of Israel, is getting some nice traction. Jerusalem mayor Nir Barkat posted his own statement on Facebook. And be sure to see HonestReporting's update and Jerusalem resource page.
3. It looked like the "Gaza siege" was over. This morning, AP reported that Egypt began allowing Palestinians to enter without permits. But later in the day, Egyptian officials denied any new procedures for Palestinians. Is this a fact checking fail? Was the wire service deceived by an Egyptian with an agenda? Meanwhile, a separate AP dispatch reported that  Hamas and Fatah can't get their act together to let Palestinians leave the strip for medical care:
One Gaza man said he has tried unsuccessfully for the past week to get his wife transferred out of Gaza for the removal of a brain tumor. Salman Tawfik said his wife Rasha, 50, lapsed into a coma two days ago, while he was caught in a bureaucratic maze.
"No one wants to help. No one wants to hear," Iyad Alami of the Gaza-based Palestinian Center for Human Rights said of the politicians involved in the dispute. He said several patients are in danger of dying if they are not moved quickly.
Israel and the Palestinians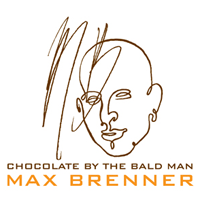 • In what the Australian media and the BDS movement is calling a "landmark ruling," a Melbourne judge dismissed charges against Palestinian supporters who demonstrated outside a Max Brenner chocolate shop. Australia's ABC News writes:
A Magistrate ruled the protesters were exercising their human rights and said their demonstration was lawful.
Magistrate Simon Garnett also found the protesters did not threaten the peace or disrupt the public order.
The Age picked up on the story too, but we have a bone to pick with them — they treated "Israel apartheid" claims as factual.
• The EU widens ties with Israel and Phoebe Greenwood — poor thing – was stuck reporting it for The Guardian. She's more sour grapes than Saudi virtue police stranded at Mardi Gras. Most of Greenwood's piece quotes a like-minded (anonymous) Brussels bureaucrat opposing the closer relationship, and addressing why you'd think EU foreign policy chief Catherine Ashton would have opposed the move. Who learns that in Journalism 101?
• Thanks to blogger Tobias Petersson, Israel activism in Sweden isn't lonely anymore. He tells his story in YNet.
Why Did AP Believe The "Gaza Siege" Ended?

,
Source material can be found at this site.