By Peter Paton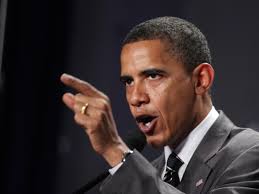 America and The West should take out Syria's Air Power if they are to give the Syrian Resistance a real chance of defeating the Assad Regime. By destroying Assad's Air Power and imposing an immediate No Fly Zone by a Coalition of the Willing over Aleppo, Idlb, Homs, Hama and other outlying Northern areas of Syria, to create a Humanitarian Buffer Zone and Safe Haven along the Turkish border for refugees and the Free Syrian Army, and establish a Military Buffer Zone in Central and Southern Liberated Syria as far South as Damascus..
The use by the Assad Regime of Weapons of Mass Destruction, including Chemical and Biological has breached the "Red Line" according to Western Observers. This is  Genocide of an unimaginable scale on the Syrian people, notwithstanding that which Assad has perpetrated on his own Syrian people already, and it would also imperil Turkey, who are frantically setting up ten batteries of Nato Patriot Missiles along the Turkish/Syrian border.  A pincer movement by the  Western backed Free Syrian Army from the North and South would effectively encircle Assad's Forces and their weaponry on the ground. Intervention by America now would effectively end the Assad Reign of Terror and Genocide on his people, and would be unlikely to provoke a response from Putin and Russia, who now view Assad as politically dead in the water. This Western Coalition would have the aerial power and capacity to do the job of suppressing the sophisticated Syrian Surface to Air Missile Systems and Air Force of the Bashar Assad Allawite Regime, and it could be augmented by friendly Sunni States like Saudi Arabia, Qatar and Jordan. Iranian Expansionism in Syria, Iraq and Lebanon must not be allowed to happen by President Obama, David Cameron, France and Nato. US Secretary of State John Kerry is right in calling for American Air Strikes on Assad's airfields and aircraft, and helping to create a Safe Haven for the Free Syrian Army to operate, and the Millions of Syrian Refugees to attain Sanctuary. It is the right thing to do, and a humanitarian necessity, where upwards of 100,000 Syrians have been slaughtered, raped and desecrated by the despotic and barbaric Assad Regime. My God, how can anyone argue against John Kerry's Humanitarian Plan of Action, and still look human in the process. This is not about military cost or complexity. This is about the Sanctity of Human Life, you can't put a price on that.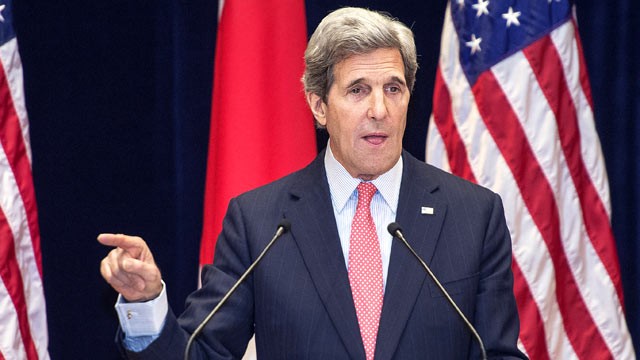 Unless this No Fly Zone is established very rapidly, there is a real danger of the Assad Army and Air Force pulverizing the Free Syria Army into annihilation and submission, by encircling the rebel cities and cutting off all their logistical supply lines of weapons, fuel, food and manpower, flattening the structures and buildings so as to eliminate hiding places and fortifications, strafing the cities with a constant bombardment by jet fighters and helicopter gunships, and crushing the very heart out of the Free Syrian Resistance in a Scorched Earth Policy.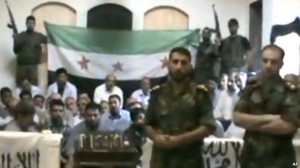 The Western Coalition could then strategically create  a safe Northern Flank for the Free Syrian Resistance, which would be a jump off point for them to launch offensives on the Syrian Capital Damascus, the Assad Allawite stronghold of Latakia, and the key port of Tartus, in classic Sun Tzu pincer movements of controlling the countryside and laying military siege to these three main dominoes of the Syrian Regime. Once started, America, Nato and its Allies would have to be prepared to see the task through to the bitter end, and be prepared to confront and take on Assad's proxies Russia and Iran if necessary, because this is a battle the West and Sunni Arab Nations cannot afford to lose.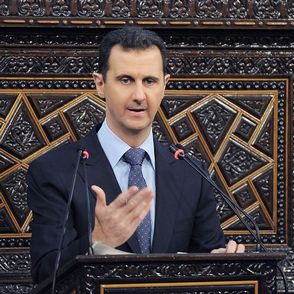 It is also possible that President Bashar al-Assad is attempting to carve out a breakaway Allawite state, from the Orontes plain as a buffer zone between the Allawite-dominated region to the west and the two big Sunni cities of Homs and Hama, which have been strongholds of the FSA opposition, either way immediate action by the Western Coalition  is expeditiously needed to stop Assad gaining total ascendancy again.
If  the Assad Regime and its Russian and Iranian and Hezbollah sponsors are allowed to defeat the Free Syrian Army, after committing widespread genocide on its own Syrian people, it would be morally repugnant and extremely dangerous for the Free Democratic World, and the New Axis of Evil Syria, Russia and Iran would have an Iron Fist Stranglehold on the Middle East, from which they could grab and control the vital Oil and Gas routes through the Straits of Hormuz,  militarily blackmail and dominate the West, especially if Iran become nuclear armed very soon as  seems likely, placing in total jeopardy our greatest ally in the Middle East Israel, American and Nato bases in the region, and greatly increasing the threat and peril to our European Partners, who would be left at the mercy of the Weapons of Mass Destruction of the Islamic Regime. Better to fully support and manage the Free Syrian Resistance and their Umbrella Groups to take control of their own country again in a civilian and democratic Government, than allowing the Axis of Evil, Syria, Iran and Hezbollah to become the Masters of the Middle East. Dealing professionally and concisely with the Assad Equation, would place President Obama, David Cameron and the West in a much stronger position to broker a Comprehensive Middle East Peace Initiative.
Peter Paton is an International PR and Strategic Adviser
Follow Peter on Twitter @pjpaton
Obama should take out Syria's Air Force

,