Thanks to Obama's policies in Egypt and him calling for Mubarak to step down last year, the Israeli military just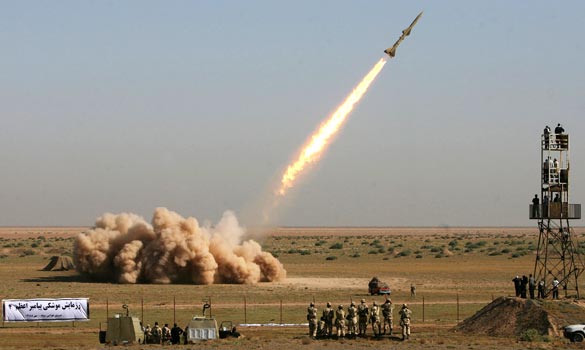 reported today explosions in the southern city of Eilat, and it's suspected that rockets were fired from the now radicalized Egypt's Sinai Peninsula, Obama helped make sure that Egypt is under Radical Islamist control.
So much for the 1979 peace agreement between Israel and Egypt, Obama destroyed that in his first term. Then we have the radicalization of Libya happening right now and Obama is working on Syria next. To top it off Iran's Khamenei just said that the Zionist regime of Israel will disappear from map, last week it was Ahmadinejad calling for Israel's destruction at about the same time Obama was celebrating the Islamic month of Ramadan in the State Dining Room of the White House, on Aug 10th.
Israel has few options left but to strike on Iran's nuclear sites, although Israel calculated that would spark a 30-day war with missile attacks on Israel's cities and as many as 500 Israelis dead, according to the Israeli minister responsible for preparing home defences.
Speculation is growing that Israel is planning a unilateral attack on Iran's nuclear programme, or that it is using the question to increase pressure on Barack Obama to respond, which is unlikely.
Israel Running out of Options; Hatred Surrounds

,