With countless forums, panels and analyses following the first presidential debate last week, Thursday's showdown between Vice President Biden and Representative Paul Ryan was even more anticipated than imagined.
Heritage has created two word clouds: one generated for Biden's remarks and another for Ryan's. These visual depictions, which make the most-used terms larger, are helpful tool for comparing and contrasting, analyzing remarks and provide insight.
Biden's answers: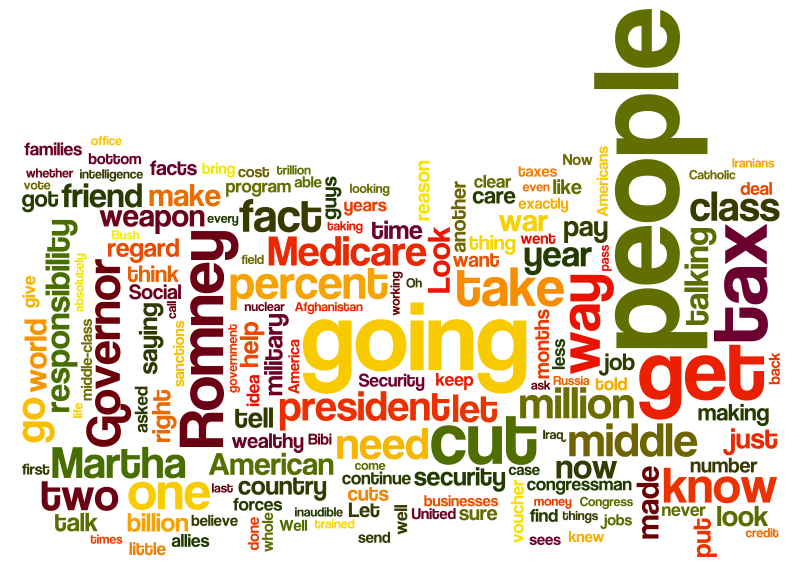 Ryan's answers: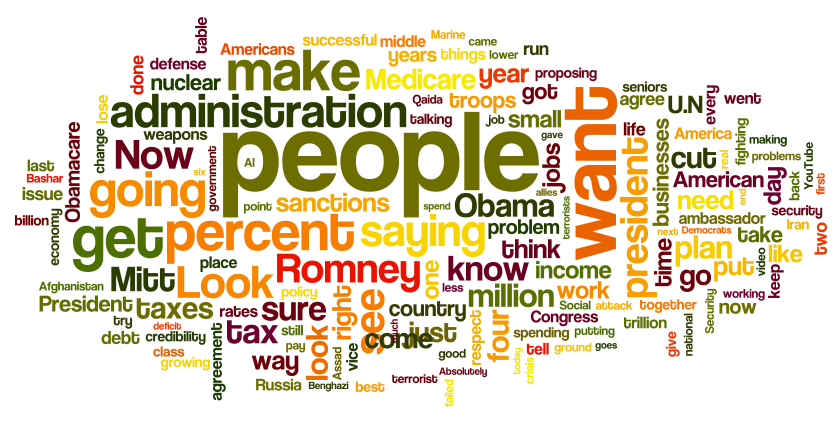 Source material can be found at this site.