By Peter Paton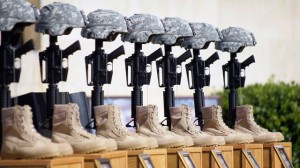 The American people must wake up and remember the continuing scandal and shame of the Fort Hood Terrorist Act of three years ago, which Obama callously and erroneously dubbed a " Workplace Accident ". We must never forget the FORT HOOD TERRORIST ACT, where 13 US Soldiers (plus an un born baby) and 36 wounded, by a US Major of Arab origin, who yelled "Allah Akbar" while shooting his unarmed military brethren. He only stopped shooting when as tiny policewoman shot him, being "accidentally" shot in return.
Why? Just because Obama qualified this murderous spree as a "WORKING PLACE ACCIDENT", thus avoiding that the Assassin would be judged as a Terrorist. This was three years ago, and the murderer is receiving pay and care, while his victims and their relatives haven´t been duly cared for, and the author of the "Accidental" killing an maiming of around 50 US military, is, reportedly, going to walk free.
Watch the  VIDEO on the Fort Hood Terrorist Act and make your own mind up.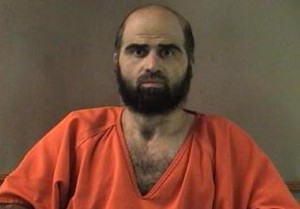 This indelible black mark on the memory and lives of these innocent and courageous victims of this murderer's bloodbath in Fort Hood must be righted and erased to restore justice and give legal redress to the victims, and their families. This healing and restorative process must begin with the redefined definition of what this despicable act was : A FORT HOOD TERRORIST ACT
Mitt Romney, can you hear me ?
Peter Paton is an International PR and Strategic Adviser
Follow Peter on Twitter @pjpaton
THE SCANDAL OF THE FORT HOOD TERRORIST ACT

,