General Manaf Tlas set to become Syrian Leader
By Peter Paton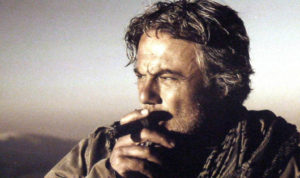 President Putin and Russia have gave their blessing to General Manaf Tlas being the next leader of Syria.
Defected Syrian Sunni General Manaf Tlass has made his pitch to be the next  President of Syria, until a Civilian Government can be elected in a Free Syria. Syrian General Tlass's Press Conference in Paris http://wp.me/p2vyM7-7tG made his position abundantly clear, that he alone is in the unique position to be the undisputed Sunni leader of a liberated Syria.
Tlass was the highest-level defector from the Syrian regime since the conflict started some 16 months ago. He was a member of the elite Republican Guard and son of former Defense Minister Mustafa Tlass, who served under Assad's father. GeneralManaf Tlas couldl serve as Syria's Kerensky – a temporary bridge between the Ancient Régime & the Syrian Revolution.
45 officers of General Tlass's family defected from the brutul Assad regime Defense Minister General Mustafa Tlass, Firas Tlass, informed Asharq Al-Awsat that a total of 45 members of the Tlass family have defected from the al-Assad regime, including his younger brother and boyhood friend of Bashar al-Assad, Brigadier General Manaf Tlass. The Tlass family is a prominent Syrian Sunni family with long-standing ties to the al-Assad regime. Mustafa Tlass previously served as Syrian Defense Minister under president Hafez al-Assad, as well as his son and successor Bashar al-Assad, whilst his son, Manaf Tlass, was a childhood friend of Bashar al-Assad whose defection earlier this month served as a shock to the al-Assad regime. The Tlassfamily reportedly has strong ties to the Free Syrian Army [FSA], with Abdul Razzaq Tlass – nephew of Mustafa Tlas and cousin to Manaf Tlas – serving as the commander of the FSA al-Farouq Brigade, which has fought running battles with regime forces in Rastan and the outlying areas.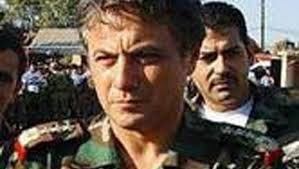 What is now crystal clear is that General Manaf Tlas is in pole position to replace  Bashar Assad as the next President of Syria, and Tlass is meant to have the political backing of America, Nato, Saudi Arabia and Sunni Regimes, who see ManafTlass as the ideal candidate to heal the wounds and scars of a battle torn Syria.
Peter Paton is an International PR and Strategic Adviser
Follow Peter on Twitter @pjpaton
General Manaf Tlas set to become Syrian Leader

,