By Peter Paton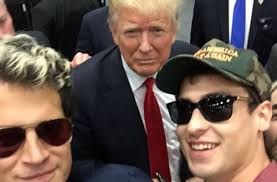 Stand by for the return of the charismatic Milo Yiannopoulos, former senior editor of Breitbart News and Icon for the Gay Community, the LGTB.
The Reinvention and Relaunch will start immediately, as Milo retains millions of loyal supporters in his worshipping fan base, and undoubtedly has secret wealthy and influential backers in the Mainstream.
The simple steps needed are
A Relaunch of the Brand in a Post Truth World.This being contingent on a humble and contrite, but equally combative  Milo using the virtues and resources of his own New and Independent Media Company.
New Campus tour dates and a new live "Troll Academy" tour.
Facing the Facts and Adapting.The World is moving at Warp Speed. Yesterday Facts are removed by Today's Alternative Facts.Milo has one Simple Solution. Walk On with Head held up High.
Refusal to admit Defeat.Perceived Setbacks are only Learning Curves.
Confidence. Real Confidence is the innate ability to carry everything before you despite the Current Reality. Cultivate it.
 Reconnect with the Trump Base.Trump fans are very Loyal and Forgiving.
Peter Paton is an International PR and Strategic Adviser
E Mail [email protected]
The Return of Milo

,