(Conservativepapers) Interesting developments are making CNN really Nervous and its pulling its coverage of the Donald Trump-Russia Investigation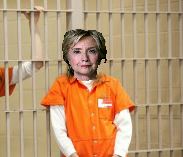 In a surprise development the story is tracing its roots back to Former President Obama and Hillary Clinton, CNN is restricting its reporting of this  'very serious' story of election malfeasance. Quite interesting indeed that the problem may have been Democrats making up a false narrative and falsifying intelligence about Trump.
CNN announced of new publishing restrictions on articles about President Donald Trump and Russia, as reported by Buzzfeed.  CNN has long been accused of liberal bias by critics and has been one of the key focuses of President Donald Trump's relentless rhetorical assaults against what he has branded the "fake news" media.
CNN also accepted the resignations on Monday of three journalists involved in a retracted story about a supposed investigation into a pre-inaugural meeting between an associate of President Donald Trump and the head of a Russian investment fund.
The story was posted on the network's website on Thursday and was removed, with all links disabled, Friday night. CNN immediately apologized to Anthony Scaramucci, the Trump transition team member who was reported to be involved in the meeting.
But things get worse, there's an explosive new report that ties crooked Hillary to the fake Trump dossier with false  intelligence reports on President Trump.
A "secretive Washington firm" with close ties Hillary was behind the creation and promotion of a false and discredited intelligence report on President Trump.
From NYPost
A secretive Washington firm that commissioned the dubious intelligence dossier on Donald Trump is stonewalling congressional investigators trying to learn more about its connections to the Democratic Party and Hillary Clinton,  Obama is also suspected to be behind the false intelligence reports, yes the $!it is hitting the fan and Democrats are getting really nervous.
The Senate Judiciary Committee threatened to subpoena the firm, Fusion GPS, after it refused to answer questions and provide records to the panel identifying who financed the error-ridden false dossier, which was circulated during the election and has sparked much of the Russia scandal now engulfing the White House.
"These weren't mercenaries or hired guns," a congressional source familiar with the dossier probe said. "These guys had a vested personal and ideological interest in smearing Trump and boosting Hillary's chances of winning the White House."
Fusion GPS was on the payroll of an unidentified Democratic ally of Clinton when it hired a long-retired British spy to dig up dirt on Trump. In 2012, Democrats hired Fusion GPS to uncover dirt on GOP presidential nominee Mitt Romney. And in 2015, Democrat ally Planned Parenthood retained Fusion GPS to investigate pro-life activists protesting the abortion group.
More, federal records show a key co-founder and partner in the firm was a Hillary Clinton donor and supporter of her presidential campaign.
In September 2016, while Fusion GPS was quietly shopping the dirty dossier on Trump around Washington, its co-founder and partner Peter R. Fritsch contributed at least $1,000 to the Hillary Victory Fund and the Hillary For America campaign, Federal Election Commission data show. His wife also donated money to Hillary's campaign.
Property records show that in June 2016, as Clinton allies bankrolled Fusion GPS, Fritsch bought a six-bedroom, five-bathroom home in Bethesda, Md., for $2.3 million.
Fritsch did not respond to requests for comment. A lawyer for Fusion GPS said the firm's work is confidential.
Fritsch, who served as the Journal's bureau chief in Mexico City and has lectured at the liberal Wilson Center's Mexico Institute, married into a family with Mexican business interests. His wife, Beatriz Garcia, formerly worked as an executive at Grupo Dina, a manufacturer of trucks and buses in Mexico City that benefits from NAFTA, which Trump opposes.
Fritsch's Fusion GPS partner Thomas Catan, who grew up in Britain, once edited a business magazine in Mexico, moreover. A third founding partner, Glenn Simpson, is reported to have shared dark views of both Russian President Vladimir Putin and Trump. Before joining Fusion GPS, Simpson did opposition research for a former Clinton White House operative.