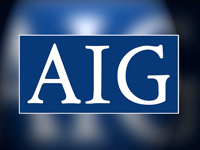 AIG Slashes US Debt Under Deal With New York Fed
Bailed-out insurer AIG said on Tuesday it had closed a pact with the New York Federal Reserve that slashes its debt under a credit facility by more than half, to $17 billion.
This is the same AIG that spend nearly $500,000 of our bailout money at the St. Regis Monarch Beach Resort for it's executives after reviving the bail out funds, the same Bailed-out AIG after pressure had to tell its new chief executive Robert Benmosche that he could not use the company-owned jet for his personal use.
The deal is your taxpayer money in use by our government and American International Group's week efforts to repay loans from a massive taxpayer bailout.
AIG said that as of Dec. 1, the outstanding principal balance owed to the New York Fed, from loans received as part of the 2008 bailout, had been reduced to $17 billion. That compares with an outstanding balance of about $45 billion last week, including interest and fees.
AIG shares rose more than 11 percent to above $31, partly reversing a steep fall in the stock on Monday after investors were spooked by concerns over a possible shortfall in reserves for non-life insurance claims.
AIG's former CEO Maurice "Hank" Greenberg agreed to pay $15 million to settle government accusations that he altered AIG's financial records to inflate its earnings between 2000 and 2005, U.S. securities regulators said on Thursday.