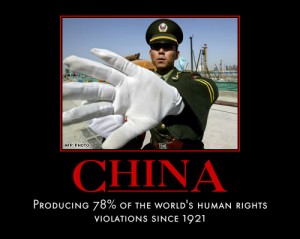 BEIJING (Reuters) – China needs no lessons about its Internet from the United States, the head of an online media association said through official media on Saturday after the United States rapped Beijing over information freedom.
A speech by Secretary of State Hillary Clinton on Thursday showed a lack of respect for China, which cannot accept conditions on matters of "national security" or "social stability," said Beijing Association of Online Media Chairman Min Dahong.
The Internet has joined trade imbalances, currency values, U.S. weapons sales to Taiwan and tensions over human rights and Tibet among the quarrels straining ties between the world's biggest and third-biggest economies.
"How China's Internet develops and how it is managed are Chinese people's own affairs," Min said in an interview with state-run Xinhuanet.com.
"On the Internet question, China doesn't need any lessons from the United States on what to do or how," he said.
Clinton's speech criticized the cyber policies of China and Iran, among others, and demanded Beijing investigate complaints by Google Inc about hacking and censorship.
Google, the world's top search engine, said it may shut its Chinese-language google.cn website and offices in China after a cyber-attack originating from China that also targeted other firms and human rights campaigners using its Gmail service.
Websites Facebook, Twitter and YouTube are blocked in China, which uses a filtering "firewall" to prevent Internet users from seeing international web sites with content China's Communist Party opposes.
"Hillary's speech on January 21 insinuating that China lacks freedom of information and speech is in fact disrespectful and doesn't stand up," Min said.