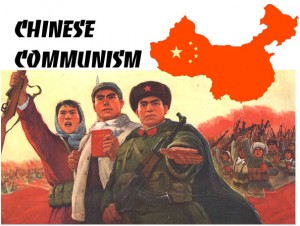 BEIJING/WASHINGTON (Reuters) – China on Sunday stepped up censure of planned U.S. arms sales to Taiwan, as Chinese Internet users vented anger with calls to boycott top U.S. exporter Boeing and other firms involved in the sales.
Although the Obama administration defended the package worth about $6.4 billion as necessary to boost regional security, the sharp reaction from Beijing threatened to deepen rifts between the world's biggest and third-biggest economies.
China's Foreign Minister Yang Jiechi said the United States had "damaged China's national security and great task of reunification (with Taiwan)," the official Xinhua news agency reported early on Sunday.
Yang, traveling in Cyprus, said China and the United States had held many discussions about the arms sales, but Washington had ignored Beijing's demand the sales be stopped.
The United States should "truly respect China's core interests and major concerns, and immediately rescind the mistaken decision to sell arms to Taiwan, and stop selling arms to Taiwan in order to avoid damaging broader China-U.S. relations," Yang said.
He was the most senior Chinese official so far to publicly denounce the arms sales.
China has for years opposed U.S. arms sales to Taiwan, which it regards as part of its territory.
For the first time, however, Beijing sought to pressure the United States by punishing those private companies whose arms are involved in the Taiwan sales.
China said it would impose unspecified sanctions on companies involved and reduce international cooperation with the United States unless it canceled the new arms package.
Beijing planned to postpone or partially halt some military cooperation, including a series of visits planned for this year, among them U.S. Defense Secretary Robert Gates' planned trip to China, meetings between top military commanders, and mutual visits by naval ships, Xinhua reported.
"Especially at a time when the world has yet to escape the financial crisis, and also faces global problems such as climate change, food security and nuclear non-proliferation, it is not in U.S. interests for China-U.S. relations to experience setbacks," the state news agency said.
U.S. officials sought to downplay the dispute on Saturday.
"We regret that the Chinese government has announced that it plans to curtail military-to-military and other security-related exchanges and take action against U.S. firms that supply defensive articles to Taiwan," said P.J. Crowley, the State Department's chief spokesman.
"We believe our policy contributes to stability and security in the region," he said.
U.S. officials have said Taiwan, which lags China in the balance of military power, needs updated weapons to give it more sway when negotiating with Beijing, which Taiwan says has aimed 1,000 to 1,500 short-range and mid-range missiles at the island.
Among the sales, subject to congressional review, would be Black Hawk utility helicopters built by Sikorsky Aircraft, a unit of United Technologies Corp; Lockheed Martin Corp-built and Raytheon Co.-integrated Patriot missile defenses; and Harpoon land- and sea-attack missiles built by Boeing Co.
The Global Times, a popular Chinese newspaper with a nationalist slant, and a Chinese web portal, Sohu, launched an online petition protesting the U.S. arms sales to Taiwan.
The petition brought calls for boycotts of U.S. goods and bitter denunciations of the United States.
"All the people together boycott U.S. goods!," said one comment left on the petition website. (here)
Representatives of Sikorsky, Raytheon and Boeing either had no immediate comment or did not respond to questions left for them. A Lockheed spokesman referred a caller to the Defense Security Cooperation Agency, which formally announced the sales plans. An agency representative could not immediately be reached.
Boeing has big commercial interests in China, the world's most populous market, including commercial aircraft sales. United Technologies also has significant business in China, where it sells Carrier brand heating and air-conditioning, Otis elevators and escalators and other products.
The other arms makers appear to have more limited exposure to Chinese sanctions.
BROADER DIPLOMACY AT RISK
Although they cooperate on counter-terrorism, nuclear arms control, climate change and other major security issues, Beijing and Washington are at odds over trade as well as China's tight control of its currency, policies in Tibet and control of the Internet.
Since 1949 when Nationalist forces fled to Taiwan after losing the mainland to Communist rebels, Beijing has demanded Taiwan accept unification, threatening to use force if necessary.
But Beijing has shown no sign of trying to use its huge pile of U.S. dollar assets to pressure Washington, or impose broader trade penalties — both steps that would undercut China's own economic strength.
The feud could damage broader diplomacy between the two permanent members of the U.N. Security Council. Washington has sought China's backing in its nuclear standoffs with Iran and North Korea and in fighting climate change, and is preparing for a world summit on nuclear weapons in April.