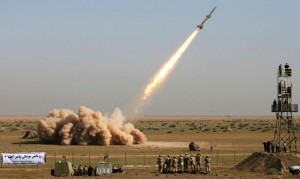 It may be too late to stop Iran developing a nuclear weapon, a former senior US defence official has warned.
The official, who has long experience with several US administrations, said President Obama had waited too long to take tough action against Tehran.
"Fifteen months into his administration, Iran has faced no significant consequences for continuing with its uranium-enrichment programme, despite two deadlines set by Obama, which came and went without anything happening," the former official, who was speaking on condition of anonymity, told The Times. "Now it may be too late to stop Iran from becoming nuclear-capable."
He said that the wrong signals had been sent to Tehran. "First, there was talk of crippling sanctions, then they would be biting, and now we don't know how tough they're going to be. It depends on the level of support given by Russia and China — but neither is expected to back measures against Iran's energy sector."
He outlined one nightmare scenario, in which Iran developed a nuclear weapon and passed it on to Hezbollah, which it sponsors — and which has an artillery and missile inventory larger than many countries in the region.
Underlining the gloomy prognosis of Iran's progress towards becoming a nuclear-weapon state, Tehran announced yesterday that work would begin on a new enrichment plant — part of a significant expansion of the programme. President Ahmadinejad had approved the "designated location of a new nuclear site", an Iranian official said.
Iran has previously announced plans to build ten more plants. It already has two; one in the city of Natanz, and a second near Qom that has yet to begin operations. Iran had failed to declare the existence of the Qom site before it was exposed last year by the US.
America's top defence officials have confirmed that military options remain on the table to deal with the threat of Iran going nuclear. General James Cartwright, Vice-Chairman of the US Joint Chiefs of Staff, told the Senate Armed Services Committee last week that all options were under consideration. However, Admiral Mike Mullen, Chairman of the Joint Chiefs, admitted over the weekend that developing a strategy on Iran remained a complicated and vexing challenge.
"If there was an easy answer we would have picked it off the shelf," he said, adding that military action was "the last option".
Dismissing the threat of a fourth round of sanctions against Iran, Mehdi Ghazanfari, Iran's Commerce Minister, said yesterday that the price of petrol would be increased to cut consumption and reduce the country's dependence on imported fuel.
Although Iran is the world's fifth-largest crude exporter, the previous three UN rounds of sanctions have led to cuts in foreign investment in Iranian refineries, forcing Tehran to import 40 per cent of its needs. The country bought about 128,000 barrels of petrol every day last month.
Binyamin Netanyahu, the Israeli Prime Minister, called yesterday for a ban on the export of all petroleum products to Iran.
He told ABC television's Good Morning America that if the UN could not agree to impose crippling sanctions, a "coalition of the willing" should go ahead on its own.