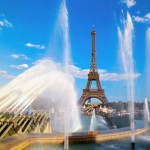 By: Dan Weil– The carnage isn't over for the euro, which has dropped to a four-year low against the dollar, says investment guru Dennis Gartman.
Europe's financial crisis will continue to drive the common European currency down — below $1.20, says the publisher of The Gartman Letter.
The euro recently traded at $1.2240.
"It's having a rough month; it's having a rough year. It's probably going to continue to have rough times ahead. Are we going under $1.20? Almost certainly," he told CNBC.
The biggest problem in Europe is an exploding debt burden for many economies. But major debtors Greece, Portugal and Italy will have trouble adopting austerity "affectionately," Gartman said.
He also sees continued weakness in the price of oil, which recently dropped 20 percent.
"It's going down further, I believe. There's plenty of oil above ground," he said.
"I'm afraid that the economy is beginning to slow down a little bit. I think that's beginning to put pressure on crude oil prices," Gartman added.
He's not bullish on U.S. stocks either.
"I don't like volatility. When I start to see the VIX going into 35, 40, I go into hiding."
The euro fell to a four-year low against the dollar on Tuesday as fears the euro zone's debt crisis could spread to its banking system hit the single currency, while deteriorating sentiment supported the greenback.
Rising Middle East tensions following Israel's storming of aid ships bound for Gaza fueled safe-haven demand for the dollar, with tepid Chinese data also hurting risk appetite.
"Disappointing Chinese data and Middle East tensions are favoring the dollar today," Audrey Childe-Freeman, currency analyst at Brown Brothers Harriman, told Reuters.
The European Central Bank warned on Monday that euro zone banks faced up to 195 billion euros ($236.89 billion) in a "second wave" of potential loan losses over the next 18 months due to the financial crisis, and said it had increased purchases of euro zone government bonds.
"We're seeing follow-though selling after the ECB warning," said ING FX strategist Tom Levinson.
Oil prices tumbled to near $72 a barrel Tuesday as weakness in global stocks and the euro dragged on appetite for crude, the Associated Press reported.
By early afternoon in Europe, benchmark crude for July delivery was down $1.79 at $72.18 a barrel in electronic trading on the New York Mercantile Exchange. The contract last settled down 58 cents at $73.97 on Friday because markets in the U.S. were closed Monday for the Memorial Day holiday.
Crude traded as high as $75.17 a barrel in Europe on Monday.
Oil has fallen from $87 early last month amid investor concern a debt crisis in Greece could spread to other European countries and hurt the global economy recovery.
Meanwhile, economist Nouriel Roubini looks for a weaker euro too.
"At best, Europe's recovery will suffer and the collapsing euro will subtract from growth in key trading partners," he wrote in the Financial Times.
"At worst, a disintegration of the single currency or a wave of disorderly defaults could unhinge the financial system."