The 57-year-old Russian Prime Minister appeared to deliberately fan speculation on Monday when he met with foreign academics and journalists at the Black Sea resort of Sochi.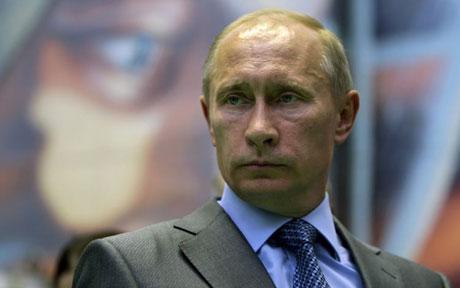 When asked whether his potential re-election to the presidency would jeopardise Russia's political system, Mr Putin likened himself to FDR, the United State's longest-serving president.
"In his day, US President (Franklin) Roosevelt was re-elected four times in a row because this did not contradict the American Constitution. Neither I nor President (Dmitry) Medvedev will do anything that contradicts existing Russian legislation and the country's basic law," he said.
Mr Putin stood down from the Russian Presidency in 2008 after two consecutive terms due to a technicality but speculation is now rife that he will return to his old job in 2012 when a new presidential election looms.
"I believe that all actions within this process and within the basic law cannot, by definition, harm the development of the democratic process in the country. Both I and President Medvedev have repeatedly said what we will do: in our actions we will be guided by the actual situation in the country, what we have done and the mood of the public," he added. "We have not (yet) decided what will be the best for Russia."
Mr Putin's aides have likened him to President Roosevelt in the past, arguing that he saved Russia from the anarchic 1990s in the same way that Mr Roosevelt helped the United States overcome the Great Depression. Mr Putin also took the opportunity to belittle European attempts to reduce the continent's dependence on Russian energy supplies and argued that Russia needed no sudden "leaps" but only stable development.