A Pakistani newspaper is quoting one of the country's ministers as stating he wants President Obama to offer Muslim prayers at Ground Zero and become the "Caliph," or ruler, of the Islamic nation.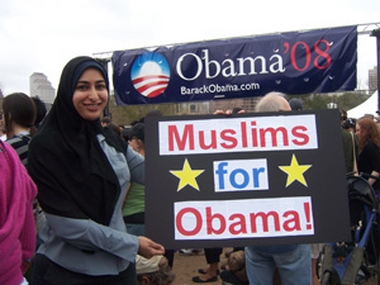 "The coming Eid would expectedly be observed on 9/11; this a golden opportunity for President Obama to offer Eid prayers at Ground Zero and become Amir-ul-Momineen or Caliph of Muslims. In this way, all the problems of Muslim World would be solved," stated Minister of State for Industries and Productions Ayatullah Durrani, according to Pakistan's The Nation newspaper.
The newspaper reported Durrani called its offices and argued the Muslim world was in "dire need" of a supreme leader and that the position would earn Obama the exemplary titles of what Durrani termed "Mullah Barrack Hussain (sic) Obama," or "Allama Obama."
"The time is approaching fast. Barrack Hussain Obama must act now. This is a golden opportunity, Muslims badly need it," added Durrani, according to the newspaper.
Duranni reportedly stated that Obama becoming supreme Islamic leader would be the "key to success."
Eid, short for Eid Ul-Fitr, is a Muslim holiday that marks the end of Ramadan, the Islamic holy month of fasting.
Ameer-ul-Momineen means the Islamic leader of the faithful, while Caliph refers to the head of the Caliphate, or Muslim nation ruled by Islamic law.
Durrani could not be immediately reached for comment.
He is a member of the Pakistani People's Party. He holds a doctorate in physics and served as a member of Pakistan's Islamic Ideology Council in the 1990s.
The Nation newspaper, meanwhile, bills itself as "the most credible of English Newspapers in Pakistan."
An editor for The Nation, at the newspaper's Islamabad office, could not immediately confirm which reporter obtained Durrani's quotes.
"The story was published on their website and newspaper, so I have to say the quotes are real," the editor said.
Duranni's purported quotes may add fuel to the belief – held by nearly 1 in 5 Americans, according to a recent Pew poll – that Obama is a Muslim.