The law will come into force early next year if it is not overturned by senior judges. The bill had already cleared the lower house in July and was passed by the Senate with 246 votes to one.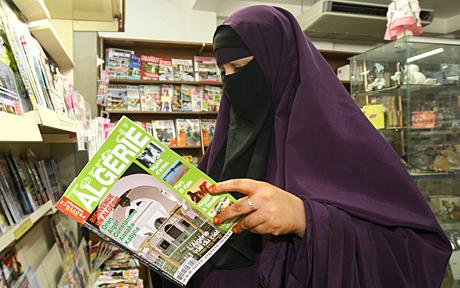 The text makes no mention of Islam, but President Nicolas Sarkozy's government promoted the law as a means to protect women from being forced to wear Muslim full-face veils such as the burqa or the niqab.
France's five-million-strong Muslim minority is Western Europe's largest, but fewer than 2,000 women are believed actually to wear a full face veil. Many Muslim leaders have said they support neither the veil nor the law banning it.
Once in force, the law provides for a six-month period of "education" to explain to women already wearing a face veil that they face arrest and a fine if they continue to do so in any public space.
A woman who chooses to defy the ban will receive a fine of 150 euros (£125) or a course of citizenship lessons.
A man who forces a woman to go veiled will be fined 30,000 euros (£25,000) and serve a jail term.
Movements to ban the garments have gained ground across Europe. Polls in Italy, Spain, Germany and Britain have indicated widespread support.
The Belgian lower house of parliament voted in April to ban all clothing that covers or partially covers the face, but it was dissolved before a final vote could be taken.
Spain, where some towns, including Barcelona, prohibit full face veils in public buildings, is considering a national ban while a coalition ally of Prime Minister Silvio Berlusconi is pushing for legislation to outlaw them in Italy.