California has the eighth-largest economy in the world yet is on the verge of bankruptcy.
There are a few simple ingredients that any state needs in order to function. One is a budget. Another is toilet paper.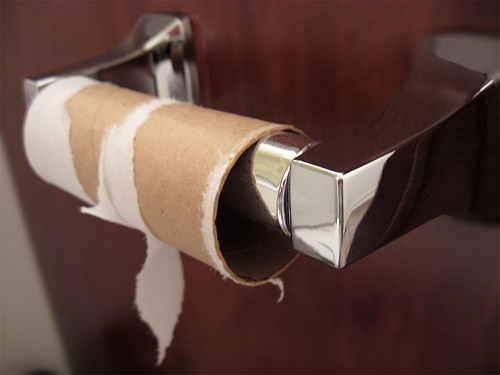 "Remote rural state parks will likely run out of toilet paper by early October," says an internal email from the state Finance Department. We've reached this crisis because it's taken legislators a record amount of time — 85 days — to come to something resembling an agreement about the state budget. Vendors, meanwhile, haven't been paid since the beginning of July.
Also suffering are health clinics for the poor, financial aid recipients and child-development programs serving over a quarter million kids. Programs like those have to be put on hold until there's a spending plan for them.
But there's a glimmer of hope on the horizon. Leaders announced a tentative agreement that may be finalized on Monday. This is the longest it's ever taken to reach a budget deal, in part because negotiations didn't begin until just a few days ago. Meanwhile, poor people just had to hope they wouldn't get sick.
One of the ways the state may balance the budget is by selling the property that it owns then leasing the space. But will they be able to make their rent? With a budget nearly three months overdue, landlords may be wary. Or at the very least, post warnings on the bathrooms. Illegal Aliens are also thought to cost the state billions each year, nothing is yet planned to do anything about those soaring costs.