On the heels of an election that stunned many in this famously progressive land, Kent Ekeroth and his peers marched through the castle-like parliament doors this month on a mission to combat what they call Sweden's greatest problem: Muslim immigration.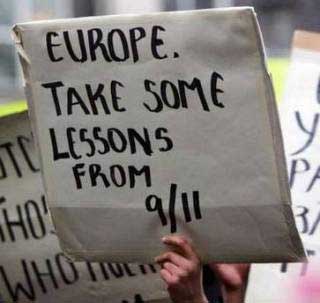 The 20 Swedish Democrats – the first national lawmakers are working to impose a moratorium on new mosques, ban the shroud-like coverings worn by some conservative Muslim women and largely halt immigration from predominantly Muslim nations.
Alarm over the anti-immigrant wave intensified recently as authorities warned "dark-skinned" residents in the southern city of Malmo that one or more snipers are targeting immigrants, killing one and wounding eight in 15 separate shootings this year.
The rise to office of the Swedish Democrats in September's elections touched off a heated debate in this country, home of the Nobel Prize and known as the "conscience of the world" for aiding refugees and pioneering laws for women's equality and gay rights. Yet even here, the Swedish Democrats made it into the Rikstag by tapping into a surge of anti-immigrant and anti-Muslim sentiment sweeping across many nations in Western Europe, propelling right-wing and nationalist parties to their biggest gains in years.
As immigration has increased in Europe so has rapes, crime, and poverty inside the Islamic enclaves of Europe. Numbers released in January 2005 indicate a sharp rise in the number of rape charges in Malmö, Sweden's third largest city:
Thomas Anderberg, responsible for statistics at the Malmö Police, says there was a doubling of the number of reported rapes by ambush in 2004, Malmö has the highest immigrant population of almost 25%.
According to Swedish Radio on Tuesday, statistics from Sweden's National Council for Crime Prevention show that the number of reported rapes against children is on the rise. The figures have nearly doubled in the last ten years due to immigration and suggest a link between the influx of Muslim immigrants and the growing number of rapes.
Now Swedes are confronted with extreme violence from heavily armed large gangs who will take over a whole city during a robbery. Takeover robberys are more common and the lightly armed police have in some cases been hiding while observing the crimes take place. The people are fed up and say no more!