By Dan Gainor
Wednesday, October 27, 2010 4:24 PM EDT
Spinning the Numbers When Conservatives in Charge: During the year leading up to the 2005-06 mid-term elections, the economy was strong and unemployment never went above 5 percent. That wasn't how the media reported it. Negative reports and stories spun negatively accounted for 58 percent of the stories (38 out of 65).
Spinning the Numbers When Left in Charge: Despite the near 10 percent unemployment throughout the year leading to the 2009-10 elections, positive reports and stories spun positively accounted for 52 percent of the stories (46 out of 88).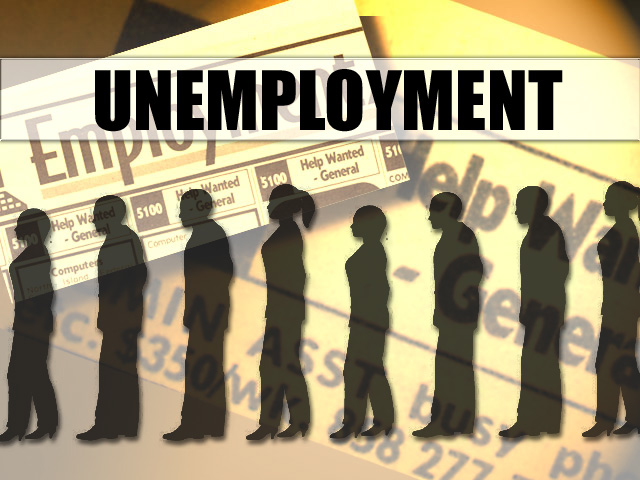 Just days before the mid-term elections and jobs remain the major campaign issue. Unemployment stands at 9.6 percent with nearly 15 million people out of work. Gallup's analysis argues things are even worse, with unemployment hitting 10 percent again – a number voters wouldn't see until the Friday after the election.
As Gallup explained
, it's "up sharply from 9.4% in mid-September and 9.3% at the end of August." That means heartache and struggle across the United States.
That's not the story being told this election. What voters are left with are false impressions from the broadcast news shows – that somehow the worst unemployment in 25 years is not that bad. CNBC's Steve Liesman called it "self-sustaining job growth," on NBC's April 2, 2010 "Nightly News."
That's also exactly the opposite of how those same networks handled low unemployment during the last mid-term election. Then, with a Republican in the White House, journalists worked hard at undermining the positive news with the possibility that bad things might occur.
It became such an issue that President George W. Bush was constantly defending his economic record. As CBS's Mark Knoller put it on the Dec. 3, 2005, "Saturday Early Show," Bush was trying to take some responsibility for the good economy. "The president insists his economic policies, including his tax cuts, deserve some of the credit."
He seldom got any.
The Business & Media Institute looked at "job" and "employment" stories around the delivery of each monthly Bureau of Labor Statistics jobs report. BMI analyzed morning and evening news shows in the 12 months from October through September of both 2005-2006 and 2009-2010.
During the year leading up to the 2006 mid-terms, reporters undermined positive stories nearly half the time (21 stories out of 46). Combined with negative stories, that gave a downbeat impression of a period where 2,215,000 jobs were created and unemployment barely touched 5 percent.
During an identical time period in the 2010 midterm elections, journalists worked hard at finding the positive news in otherwise strongly negative news. Forty percent of all negative stories (22 out of 55) were spun so that they included the "silver lining." Coupled with other positive stories, that gave viewers a more upbeat impression of a year where unemployment either passed or neared 10 percent – twice what it had been in the previous mid-term.
It isn't unusual for reporters to spin job statistics. The regular reports are also regularly manipulated as journalists decide whether to highlight job growth/loss or low and high unemployment. In 2005, a year when more than 2 million jobs were created, a little more than half of the network stories on employment were bad news.
2005-06: Low Unemployment and Negative News
The 2005-2006 mid-term elections took place in a time of both economic growth and near-record low unemployment. Economists who had once considered 6 percent unemployment the lowest the number could go, revised that view to 5 percent under both Bush and Bill Clinton. In that 12-month span, unemployment actually averaged 4.8 percent and would drop as low as 4.4 percent the final quarter of 2006. Only 344,000 jobs were added during that year, about one seventh the number added during the previous mid-terms.
The Bush White House regularly battled the media for coverage indicating how strong the economy was. It usually failed. The issue surfaced again in April 2006, after the monthly numbers came out and 211,000 new jobs were added to the economy. The White House made a push to highlight positive job growth and 4.7 percent unemployment.
NBC wasn't buying it. Anchor Brian Williams explained to "Nightly News" viewers April 7 that things weren't all that good. "President Bush used the jobs numbers as a starting point for a new push to try to convince Americans that the economy is in fact on a roll. But as NBC News chief financial correspondent Anne Thompson tells us tonight, the economic picture is a bit more complicated." Thompson then rolled out a new poll that "shows 59 percent of Americans disapprove of the president's handling of the economy." There was no indication either Thompson or Williams realized their downbeat reports might impact those results.
Some reports undercut the jobs announcements in subtle ways. CBS "Evening News" anchor Bob Schieffer showed the typical mindset with an Aug. 4, 2006, report. "The economy was only able to crank out about 113,000 new jobs." Only?
ABC anchor Charles Gibson used another one-word dig at the results during his Sept. 1, 2006, broadcast but followed it up with even more negativity. During the "World News with Charles Gibson," Gibson told the audience "the government says the economy added just 128,000 jobs last month. A relatively modest amount, but fresh evidence of a slow down."
NBC had its own version of the one-word underassessment. Williams contradicted himself, telling the "Nightly News" viewership Feb. 3, 2006, job growth was first "solid," then "impressive."  "Job creation was solid last month, it turns out. Payrolls grew by 193,000 in January, a bit below what was forecast, but impressive nonetheless."
Taking a negative view was typical for the reporting of the time. Williams used the common refrain that the job numbers were "fewer than analysts expected" or "much lower than economists had predicted." But that was far from the only way good news was undermined.
Even when jobs were created, they were never good enough for some at the networks. Schieffer introduced a Jan. 6, 2006, "Evening News" story undercutting the latest job numbers. "At the same time the economy created more than 100,000 new jobs, but many people are discovering that those new jobs do not come with everything they used to," he explained. The subsequent story then detailed how firms like IBM have replaced traditional pensions with 401(k) plans. Correspondent Anthony Mason showed how "more than 70 major companies have recently frozen or abolished their pension plans."
Even when job growth topped 200,000 new jobs, journalists circled like vultures. On Dec. 2, 2005, Anthony Mason delivered the good news to CBS "Evening News," saying "more than 200,000 new jobs were created last month, the best job numbers since July." Only he wouldn't let that good news stand. Mason followed his comment with this: "But while businesses are literally begging for workers in New Orleans, the unemployment rate for Katrina evacuees who haven't returned home is still almost 28 percent."
He went on to continue undercutting the initial report. "Other parts of the country are also suffering. Layoffs in the auto industry are hurting the Midwest, and Ford reportedly is considering closing five more North American plants."
NBC took its turn undermining that very same report. Williams introduced the story on 215,000 jobs being added by saying it was "what looks like good news." Correspondent Anne Thompson added her own list of "red flags" to talk down economic results.
2009-10: High Unemployment and Positive News
This time, with a liberal Democratic administration, things were different. The 2009-2010 mid-term elections are taking place in a challenging and often quite downbeat economic time, with the worst unemployment in decades in the midst of what many call the "Great Recession." Unemployment in that 12-month period averaged 9.8 percent – more than twice what it had been during the previous mid-term elections. During three of those months, unemployment numbers actually topped 10 percent, a level not seen since the 1980s.
But the bad news didn't dominate. After nearly two straight years of job losses, ABC's Betsy Stark still managed to find an upside. "It was the 23rd consecutive month the country has lost jobs. But even so, today's report was the best jobs report the nation has seen in two years," she explained during her Dec. 4, 2009, ABC's "World News with Charles Gibson" report.
On the network news shows, the past year was a time of "hope." That's exactly the word anchor Diane Sawyer used on March 5, 2010. She told the "World News with Diane Sawyer" audience how spring was in the air. "We tell you the clues in the brand new jobs report, about the spring and the signs of hope."
Katie Couric had actually beaten Sawyer to the punch. Her Dec. 6, 2009, CBS "Evening News" reporting ended with "hope" as well. First Anthony Mason delivered this ultimately incorrect prediction: "The unemployment rate is not likely to fall much until we begin to get significant job growth. That's not expected to happen before the spring or the summer of next year." Couric responded in perky fashion: "But at least a glimmer of hope tonight."
The following month, Sawyer openly spun the negative results. During the Jan. 8, broadcast, her "perspective" might as well have come directly from the White House.  "But today, we learned in December, once again, thousands of workers lost jobs – 85,000 of them. For a perspective, look at this, we are much better off than the worst job loss a year ago."
That same show continued its upbeat attitude in May with economist Bill Cheney telling a reporter how good things were. "Well absolutely, this is all good news. I think there's almost no cloud I can think of. I think it's all silver lining." ABC's David Muir underlined that image: "And part of that silver lining is that the jobs were added across the board," he explained on May 7.
Mason was similarly optimistic that night in his "Evening News" report. "It could take years of strong growth to bring down the long-term unemployment rate. But economists believe the tide has finally turned."
Even when job loss turned truly negative, CBS was good at finding a way to talk about job gains. Couric introduced an Oct. 2, 2009, "Evening News" exactly the opposite of the way 200,000 job gains had been covered under Bush. "Despite signs the recession is over, the jobless rate continues to rise. It's up to 9.8 percent now, and another 263,000 jobs disappeared in September. But business correspondent Anthony Mason tells us some employers are starting to hire again." Mason then went to a Massachusetts job fair and highlighted a survey showing how 40 percent of employers were planning to rehire former workers.
Methodology
The Business & Media Institute analyzed "job" and "employment" stories on the morning and evening programs at ABC, CBS and NBC. The analysis time period focused on the four days directly around the release of each employment report from October to September 2005 to 2006 and a similar time period in 2009 to 2010. In all, 153 stories and briefs were found. Stories were counted as spinning a story if content in the story undermined or went against the general premise of the story.