The Obama run White House secretly rewrote crucial sections of an Interior Department report to suggest an independent group of scientists and engineers supported a six-month ban on offshore oil drilling, the Interior inspector general says in a new report.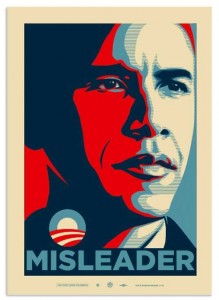 In the wee hours of the morning of May 27, a staff member to White House energy adviser Carol Browner sent two edited versions of the department report's executive summary back to Interior. The language had been changed to insinuate the seven-member panel of outside experts – who reviewed a draft of various safety recommendations – endorsed the moratorium, according to the IG report obtained by POLITICO.
"The White House edit of the original DOI draft executive summary led to the implication that the moratorium recommendation had been peer-reviewed by the experts," the IG report states, without judgment on whether the change was an intentional attempt to mislead the public.
The Interior Department's inspector general says the White House edited a drilling safety report in a way that made it falsely appear that scientists and experts supported the idea of the administration's six-month ban on new drilling.
The inspector general says the editing changes resulted "in the implication that the moratorium recommendation had been peer reviewed." But it hadn't been.
At the same time the Obama administration promised Brazil's national oil company 2 Billion in U.S. taxpayer dollars to drill 5 TIMES the depth of the BP well.
They also promised Mexico 1 Billion in taxpayer dollars to drill in the same place in the Gulf that American companies are banned from.