As controversy swirls over the use of full-body scanners at U.S. airports, the former security director for Israel's national airline says airline security in America is an "illusion" and the U.S. should profile passengers to ensure safety.
Isaac Yeffet was security chief for El Al Israel Airlines, which requires every passenger to be interviewed by a well-trained agent before check-in. Agents then perform electronic body scans or searches only on those who arouse suspicions during the interview.
El Al is considered the most secure airline in the world, and has experienced only one hijacking in its history.
Yeffet told CNSNews that American airlines should use "exactly the same system" as El Al.
"Yes, profiling," he said. "Every passenger has to be interviewed by security. We have to be polite. We know how to ask questions."
The U.S. Transportation Safety Administration "wants to tell me we now have security in this country ? this is an illusion," Yeffet said.
"Technology in general can never replace a qualified and well-trained human being."
The El Al approach is in sharp contrast to procedures in America, which call for body scanning every passenger, and patting them down if they opt out of the scan or if something suspicious shows up on the images.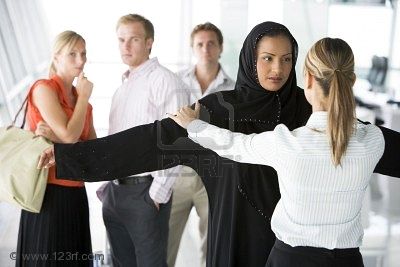 Yeffet said it is unnecessary to search "innocent people," and security should instead focus on determining if a passenger is suspicious by intensively interviewing them.
"We at El Al have used the hand/body search for so many years, but we did it only to suspicious passengers that were interviewed by us."
Opponents of adopting El Al's security approach in the United States say it would violate passengers' civil rights by allowing some to be more intensely scrutinized than others, CNSNews reported.
But Yeffet says the pre-flight interviews have enabled El Al to identify "the right people that are trying to blow up an aircraft or commit suicide."