In the first part of our study, we examined how the topic of the Gaza flotilla was cynically exploited by photographers and caption writers to draw negative attention to unrelated aspects of Israel. In the cases we profile here, the topic of the soccer / football World Cup is used in much the same way.
CLICK HERE TO RETURN TO THE SHATTERED LENS INTRODUCTION  
CLICK HERE TO VIEW PART 1 – THE GAZA FLOTILLA
Our Findings:
Soccer has recently been in the news as the rights to host the 2018 and 2022 FIFA World Cups were awarded to Russia and Qatar respectively. All of the bidding nations emphasized how sport and soccer, in particular, could provide a setting for the breaking down of barriers.
HonestReporting's photo study, which ran from May 31 to August 31, included the month from June 11 to July 11 of the 2010 World Cup in South Africa, a sporting festival where images of different nations, cultures, colors and religions coming together to celebrate soccer dominated the international media.
Except in Israel and the Palestinian territories and despite a common love of soccer shared by Israelis and Palestinians alike. Here, wire service photographers set out to portray Israel in a negative light by deliberately abusing the sporting theme to do so.
The image below, using an editorialized caption, takes the football theme and talks about how:
"football fans escape the Gaza Strip's dreary confinement to follow the WC2010 matches which are often interrupted by power cuts."

The following images all incorporate Israel's security barrier into the football theme. Indeed, for a number of these photos, there is no actual story other than an excuse to publish negative images of the security barrier. Where an identifiable event is taking place, as in the final photo taken at a Palestinian demonstration, it is clear how the Palestinians employ propaganda tools such as the goal post, which are snapped up by the photographers.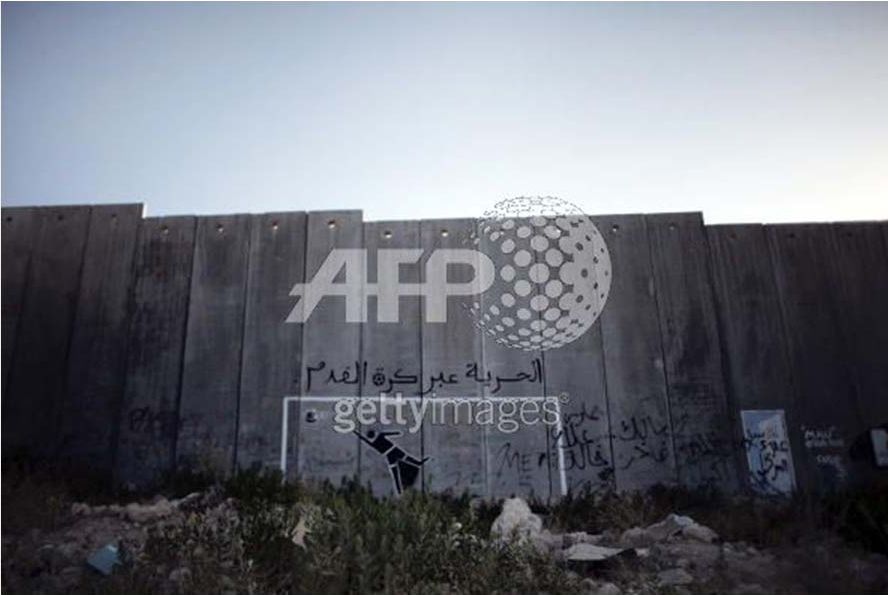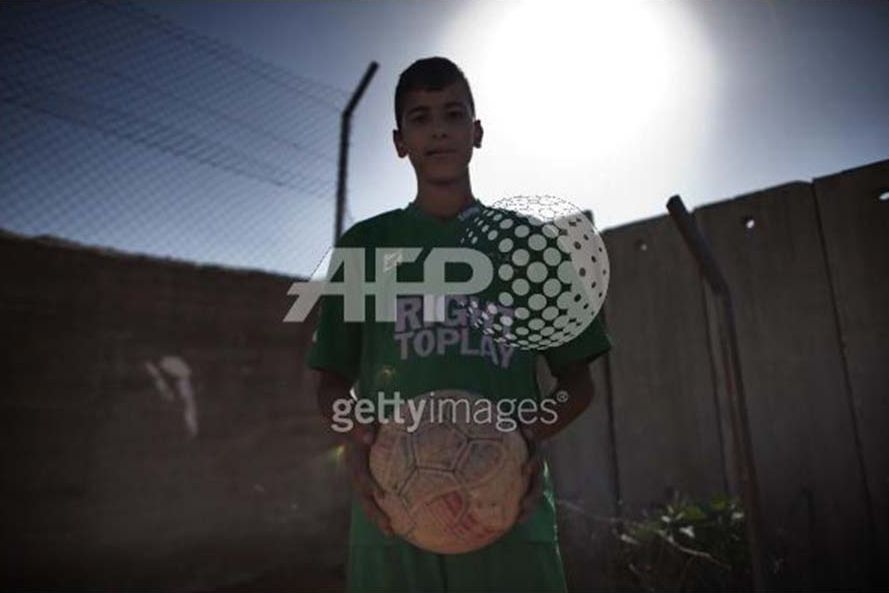 CLICK HERE TO RETURN TO THE SHATTERED LENS INTRODUCTION AND LIST OF CHAPTERS
CLICK HERE TO VIEW PART 1 – THE GAZA FLOTILLA
Source material can be found at this site.