The UN Climate Change Conference in Cancun ended on a cold note, not as cold as last year's COP15 Summit in Copenhagen's below freezing blizzards. Although is the coldest year on record for Cancun ever recorded!
God indeed has a sense of humor. From Weather Underground:
According to the Mexican National Meteorological Service, the record low temp for December is 12°C (53.6F) see table here: Cancun_climate (PDF)
According to this page lowest for December is 52°F (11°C)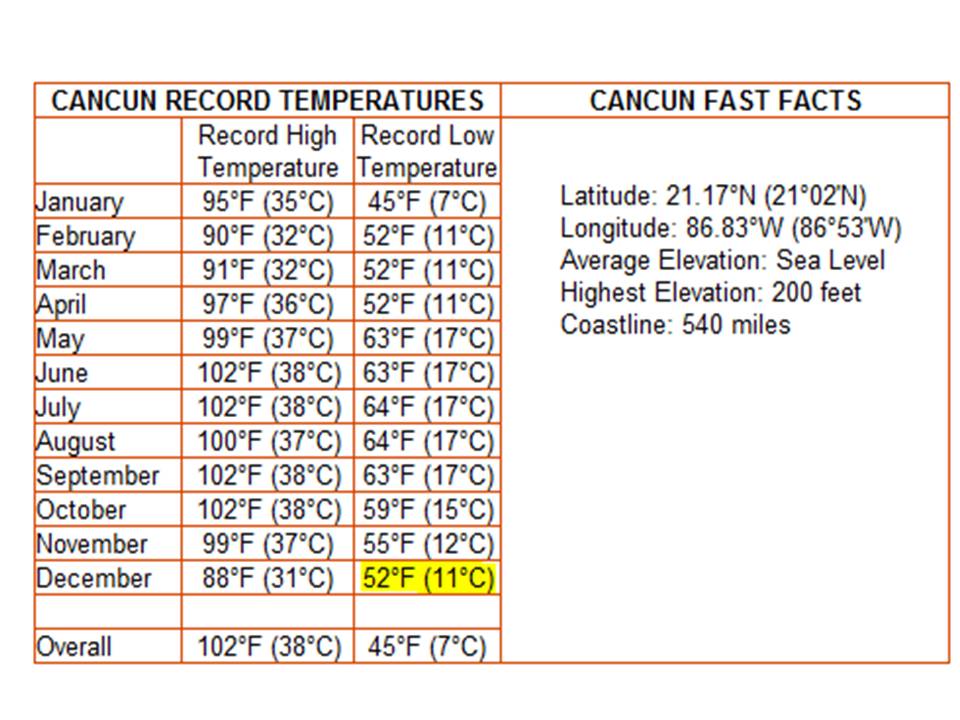 Either way, 50°F is a new record for December low temperature, and it couldn't happen at a more inconvenient time for the Cancun COP16 climate conference.