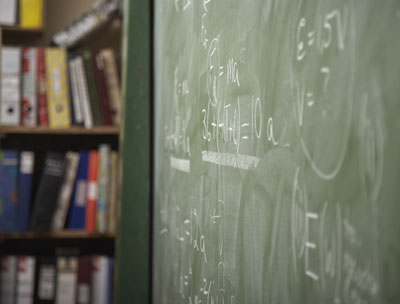 As we enter a new year, education reformers will look back on 2010 as the year when education in the United States began to return its focus to the needs of students instead of to the demands of adults. During this past year, public attention to the barriers of educational opportunity created by special interests groups grew, and educational opportunities made possible by school choice made significant strides.
An array of movies—including Waiting for Superman, The Cartel and The Heritage Foundation's own Let Me Rise—not to mention the courage of state and local leaders to stand up to teachers unions, increased public awareness of the failing status quo of an education system meant to serve the nation's children. 
But not all was bright in 2010. This past year, we also learned a tremendous amount about the dysfunction of the existing system. The list could be far longer, but here are just ten examples:
In New Jersey, the head of the teachers' union makes more than the President of the United States, raking-in $550,000 per year.
In Indiana alone, 170,000 students are trapped in chronically underperforming schools.
New York pays hundreds of teachers salaries of $70,000 to play Scrabble in the now infamous rubber rooms, costing taxpayers $30 million in compensation per year.
Average per-pupil expenditures exceed $10,000 per year, meaning a child entering kindergarten today can expect to have no less than $120,000 spent on his or her education by the time the child graduates high school.
Nationally, just 32 percent of fourth graders are proficient in reading.
Cumulatively, states face a $1 trillion shortfall in under-funded teacher pension liabilities.
In 28 states, teachers can be fired for not joining a union or paying union fees. While half of teachers consider themselves more conservative than liberal, 95 percent of union dues go to Democrats and left-leaning causes.
More than 1,700 schools nationwide are labeled as dropout factories, graduating less than 60 percent of their students.
Only 57 percent of college students graduate within six years.
The average salary of an employee at the U.S. Department of Education is over $103,000.
Some states have taken bold steps to respond to these upsetting realities. For example, New Jersey has imposed a cap on superintendent pay. The cap, which goes into effect on February 7th, will prohibit superintendents from being paid more than the governor, who currently earns $175,000. Superintendents will, however, be eligible for a 20 percent bonus over the cap if they can demonstrate increases in student performance.
There is a need for wide-spread education reform. While 2010 was a good year for school choice in many states, 2011 could be far more promising. In Florida, incoming Governor Rick Scott has proposed depositing the money the state sends to schools directly into a family's "education savings account," which parents could in turn use to send their child to a public or private school of their choice. Wisconsin Governor-elect Scott Walker is a strong supporter of the Milwaukee Parental Choice Program, and is likely to further Wisconsin's school choice options. Indiana Governor Mitch Daniels is interested in creating a voucher program for low-income students, and incoming Nevada Governor Brian Sandoval is not only a strong advocate for school choice but also has big plans to implement many pieces of the successful Florida reform model.
What's most exciting in the near-term is that 2011 will start off on the right foot with the first ever National School Choice Week, January 23 – 29th. National, state, and local organizations will host school choice related events throughout the country that week to raise awareness and to push for bold advances in parental school choice.
So while much was learned in 2010 about what currently plagues the American education system, solutions also emerged. And most importantly, the stage was set for 2011 – a year which holds promise for student-centered approaches that put parents in the driver's seat to move children ahead.
Co-authored by Rachel Sheffield.
Source material can be found at this site.