MK Yaakov "Ketzaleh" Katz (National Union) toured this past Tuesday the underground housing sites in Jerusalem in which young couples mostly live, due to the severe shortage of homes for younger people. The tour included the Bayit Vegan neighborhood as well as neighborhoods located in the northern part of the city.
Katz, who was joined for the tour by MK Carmel Shama-Hacohen (Likud), who heads the Knesset's Finance Committee, and MK Rabbi Menachem Eliezer Moses (United Torah Judaism), has repeatedly warned during the last two years that the construction freeze in Jerusalem and its vicinity will cause a soar in housing prices. As it turns out, in a place where the population growth is about 6 percent annually (twice more than in the entire State of Israel), the Israeli government has issued tenders for only 235 housing units in the last two years.
MK Shama-Hacohen was invited to join Tuesday's tour after Katz had heard him say during a meeting of the Finance Committee that there is no housing shortage in Jerusalem. Katz therefore asked Shama-Hacohen to accompany him on a tour of the underground parking lots in Jerusalem, just a five-minute drive from the Knesset, to see for himself the construction of the pirate "apartments" in warehouses and parking spaces. MK Moses was requested to lead the tour.
The three MKs visited sites in three Jerusalem neighborhoods and were shocked by what they saw. They witnessed no less than hundreds of families living under inhuman conditions and breathing the emissions from the exhausts of the vehicles, which come in through the only small window located in their apartment/storage room.
MK Katz said during the tour that there is "an upper Jerusalem and a lower Jerusalem," and added that that there are 40,000 couples living in Jerusalem today under such conditions. "They have no daylight, no fresh air, they are connected to an electrical system which doesn't meet the standards and endangers their lives. The government and the Knesset must put the issue of housing as top priority and solve this terrible distress."
The visitors were shocked to note that there are also so-called "kindergartens" in these complexes. MK Rabbi Moses noted that his daughter is also forced to live under such conditions and said that "it was very important to me that the Chairman of the Finance Committee which is supposed to discuss the housing and mortgage laws see this for himself and be shocked. Young couples with one or two children are living underground."
MK Shama-Hacohen announced that he will call the members of the Finance Committee to a series of emergency meetings on the housing issue. "The Finance Minister boasts that Israel is a member of the OECD. Perhaps he should be brought here to see this," said Shama-Hacohen.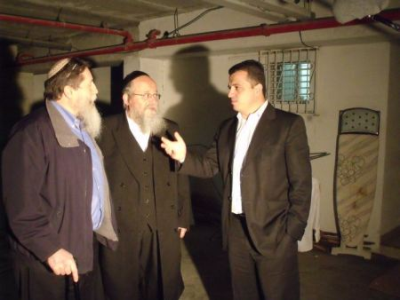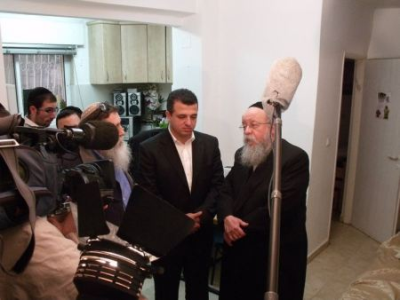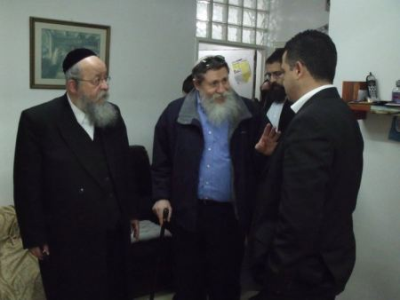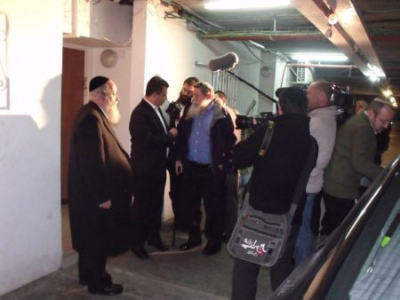 (IsraelNationalNews.com)
Source material can be found at this site.