(Reuters)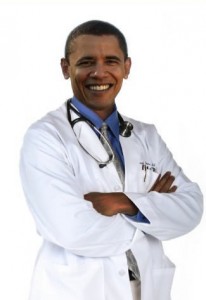 – The U.S. House of Representatives is likely to vote to block funding for President Barack Obama's signature healthcare overhaul when it takes up a budget plan next week, House Republican Leader Eric Cantor said on Tuesday.
"I expect to see one way or other the product coming out of the House to speak to that and to preclude any funding to be used for that," Cantor said at a news conference, referring to an effort to block implementation of the health-care law.
House Republicans aim to pass a spending measure next week that would immediately cut at least $32 billion from the government's $3.7 trillion budget in an effort to trim budget deficits that could hit an estimated $1.5 trillion this year.
Details of the Republican spending-cut package will be made public on Thursday ahead of a wide-ranging debate on the House floor next week.
Cantor's office said the language blocking funding for the healthcare law is expected to be offered as an amendment during the House debate next week. Republicans, trying to make good on a campaign pledge for a more open legislative process, plan to debate a number of amendments to the spending bill.
Cantor said he expects the spending bill to include healthcare language when it leaves the House for Senate consideration.
The measure is not likely to get past the Democratic-controlled Senate, which rejected a Republican bid to fully repeal the healthcare overhaul that Obama signed into law last year.
Republicans succeeded late last year in blocking some $1 billion for implementation of the healthcare law that Democrats wanted to include in the temporary government funding bill that is set to expire on March 4.
A move by Republicans to block healthcare law funds will help set the stage for partisan battle over spending that some lawmakers fear could lead to a government shutdown.