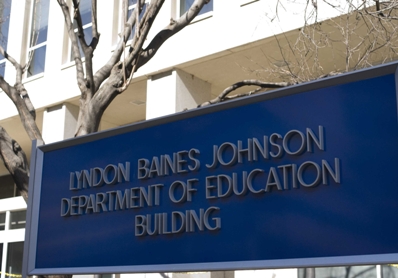 If there existed a company that for nearly half a century had failed to improve upon its product, had watched as other companies passed it by in its ability to be innovative, and all the while had more than tripled its overhead costs, it's unlikely that company would be in business much longer. And let's imagine for a moment that the company, adding insult to injury, was planning to go back to its shareholders to request yet more capital, expecting to be granted the new money because this time—without any changes to their business model—something would be different.
Most Americans would balk at the idea of investing in such a company. Yet year after year, the business of educating our nation's children operates in this way. Despite little if any return on investment for the nearly $2 trillion the American people have "invested" in government education over the past half century, the Obama Administration plans to compound this failure in its FY 2012 budget.
Indeed, the Administration boasts that "K-12 education receives one of the only significant funding increases in the 2012 Budget."
The President's budget proposal provides $77.4 billion in funding for the Department of Education (DOE)—which includes both K-12 and higher education spending. This funding includes:
$1.4 billion for new competitive grant programs for early childhood education, K-12 education, and higher education;
$900 million for a new Race to the Top program;
$26.8 billion—an increase of 6.9 percent—for programs funded under No Child Left Behind; and
$350 million in new funding for an early learning challenge fund.
Short-term increases in the Department of Education's funding are illustrative. If the President's request is enacted, the agency's budget will have increased 57 percent in the past decade alone – after adjusting for inflation – from $49 billion in 2000 to $69.7 billion in 2008 and to $77.4 billion in 2012.
But that's not all. Who could forget the nearly $100 billion bonus the DOE received in addition to its regular annual appropriations in 2009 as part of the so-called "stimulus"?
If that makes you squeamish, read no further. Despite its creation just 30 years ago, spending increases have been significant enough that the DOE's discretionary budget is now the third largest of any federal agency, behind the Department of Defense and the Department of Health and Human Services. But despite all of this new spending—and decades of increased federal involvement as a result—academic achievement has languished, achievement gaps persist, and graduation rates have stagnated.
On Friday, Republicans released a plan to cut $4.9 billion from the DOE's coffers. While a move in the right direction, the proposal still doesn't get to the heart of the problem. More money is not the answer; putting precious resources to better use is.
Instead of continuing to increase federal spending on education, policymakers should work to put those resources in the hands of state and local leaders who are better equipped to meet the needs of local children. For almost half a century, families have been sending their money to Washington to see it filtered through federal bureaucracy and sent back to states in an effort to improve education.
States can do a far better job at meeting the educational needs of students than Washington can. That's why state leaders should be allowed to opt out of federal programs such as those found in No Child Left Behind and instead target that money to the most pressing needs in their communities.
Continuing to spend more taxpayer dollars through Washington-centric education programs is a broken business model. Putting state and local leaders in the driver's seat is a far more promising strategy.
Source material can be found at this site.