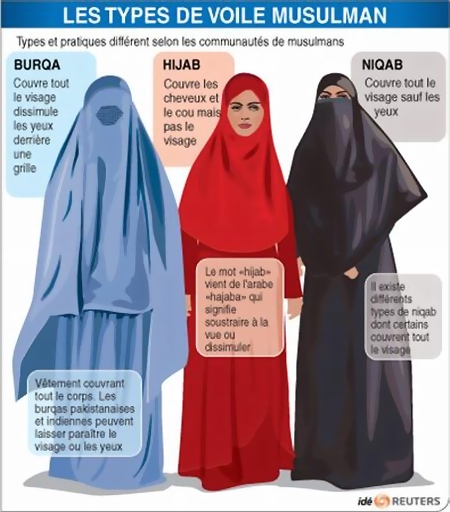 At least two women have been detained in France while wearing Islamic veils across their faces, after a law banning the garment in public came into force.
Police said they were held not because of their veils but for joining an unauthorised protest against the ban.
France is the first country in Europe to publicly ban a form of dress some Muslims regard as a religious duty.
Anyone caught breaking the law will be liable to a fine of 150 euros (£133; $217) and a citizenship course.
People forcing women to wear the veil face a much larger fine and a prison sentence of up to two years.
Under the law, any woman – French or foreign – walking on the street or in a park in France and wearing a face-concealing veil such as the niqab or burka can be stopped by police and given a fine.