Gold and silver are on fire to start the week, and obviously that means the dollar is sagging hard.
There are reports of unnamed PBOC officials talking about shifting the bank's massive reserves into hard assets outside the dollar.
There's another report of a banker (via ZeroHedge) urging a massive slashing of USD reserves.
So there you go. Check out the huge spike in silver today, going up like a rocket on steroids.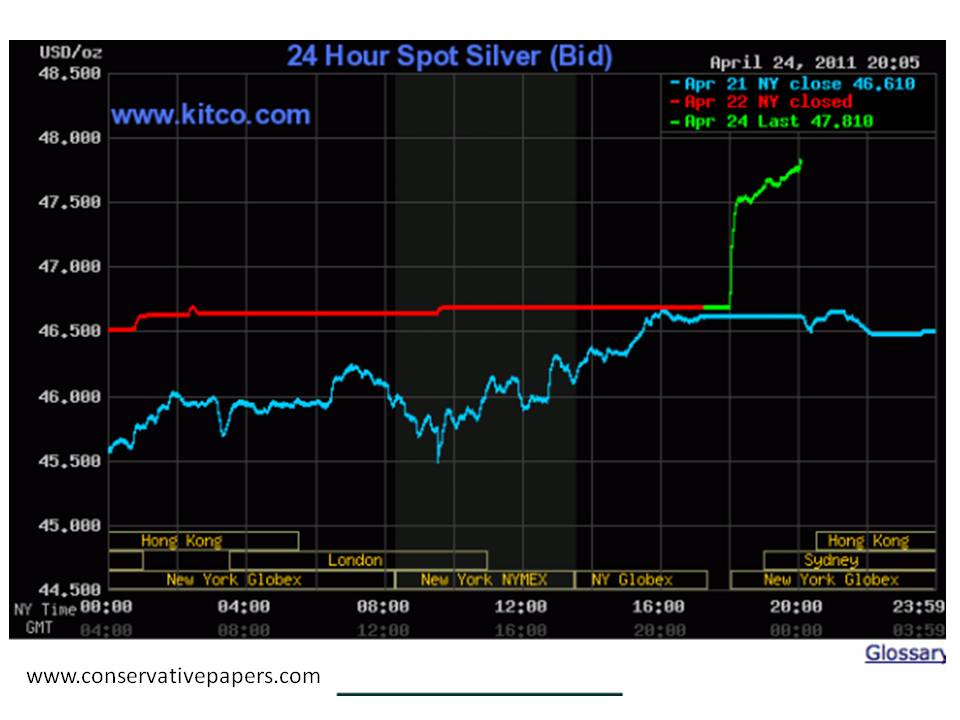 [youtube 2N8gJSMoOJc nolink]