Thinking of retiring around 65? Think again, a study shows.
Most Americans won't be able to clock out for the last time until around age 80, according to the Employee Benefit Research Institute.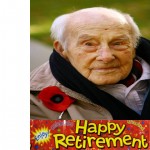 Americans earning between $31,200 and $72,500 will need to work to age 72 just to have a 50 percent chance of retiring, and those earning more than $72,500 can expect to reach age 65 to have a 50-50 shot of funding retirement, MarketWatch reports.
It gets worse.
Many who are unable to retire will be forced to look for second jobs to make ends meet.
"Even those older Americans who are still working are looking for ways to make additional monies," says Art Koff, founder of RetiredBrains.com, which seeks to find work for older workers.
Americans should continue to save after age 65, as doing so better ensures at least some duration of a retirement.
"One of the factors that makes a major difference in the percentage of households satisfying the retirement income adequacy thresholds at any retirement age is whether the worker is still participating in a defined contribution plan after age 65," the report says.
Others agree on the need to save.
"A large proportion, certainly of baby boomers and maybe Gen Xers, are already going to be in a situation that is extremely perilous in terms of running out of money," says Jack VanDerhei, Employee Benefit Research Institute research director and co-author of the study, according to U.S. News and World Report.
"As depressing as the numbers are in my report, they would be a lot worse" if government retirement and healthcare benefits were reduced.