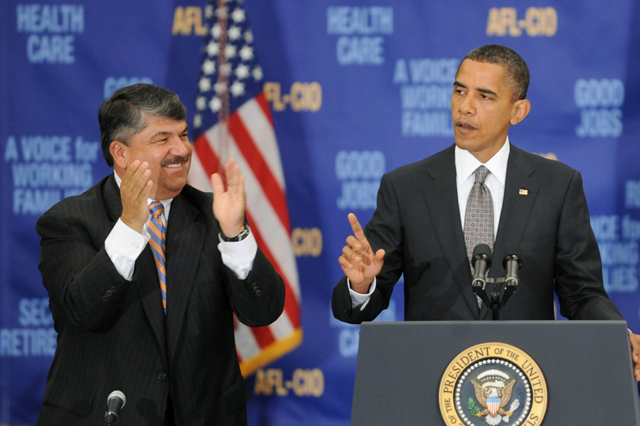 The House Committee on Education and the Workforce holds a hearing today in response to the National Labor Relations Board's recent proposal to dramatically alter union election procedures. "Rushing Union Elections: Protecting the Interests of Big Labor at the Expense of Workers' Free Choice" begins at 10 a.m. Expect the hearing to reveal the potential impact the proposed rule will have on employers and workers. Lachlan Markay will be on hand to report from Capitol Hill.
Heritage Senior Policy Analyst Jena Baker-McNeill will also be on the Hill today to testify before the House Homeland Security Committee, Subcommittee on Oversight, Investigation, and Management. The hearing will examine the Department of Homeland Security's efforts to protect American jobs and secure the nation.
At Heritage, meanwhile, Christopher Paul will discuss his book "Strategic Communication: Origins, Concepts, and Current Debates." Watch the webcast beginning at 2 p.m.
Source material can be found at this site.