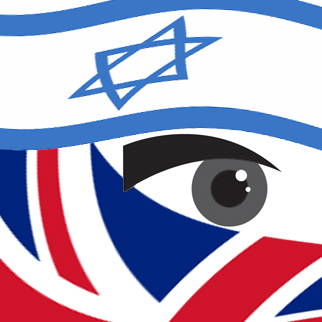 The UK has been recognized as one of the globe's major centers of anti-Israel activity in the assault on Israel's legitimacy.
This is reflected in the amount of material that HonestReporting continues to dedicate to the UK media, which is itself a major contributor to the hostile environment that has encouraged the demonization of Israel and BDS (boycott, divestment and sanctions) campaigns.
Media giants such as the BBC have a reach far beyond British shores while outlets such as The Guardian, which displays an outright hostility towards Israel, continue to gain ground with a substantial online readership in the USA.
We launched our dedicated HR UK site in 2006 with an eye on the many British media outlets that have consistently shown an anti-Israel bias.
During the past few years, we have even been accused of being part of an "Israel Lobby" in the UK as well as being attacked by anti-Israel commentators such as the now disgraced Johann Hari as well as the BBC.
We take such attacks as a compliment that we have managed to impact the UK media and involve many of you in taking action.
Global problems, however, require global solutions, which is why we at HonestReporting have decided to multiply the power of thousands of HR UK subscribers to our international base of tens of thousands in order to elevate our material further than ever.
With the recent upgrade of HonestReporting's website to include an exciting range of interactive and social media features, the past six years of HR UK's quality content has now been incorporated into our main .com site.
A visit to www.honestreporting.co.uk will now automatically redirect you to UK-specific content on our main site (www.honestreporting.com).
It doesn't matter whether you live on the US East Coast, West Coast, in Canada, Israel or in the UK itself – the assault on Israel's legitimacy is a global problem that you need to be involved with. Don't leave it to others – the power of numbers matters and your voice is relevant wherever you live.
The UK media matters. The combination of HonestReporting and HR UK shows how seriously we are taking this. We hope that you do too. One voice may not make a difference but together thousands can.
Source material can be found at this site.