In a bombshell accusation, the government watchdog group Judicial Watch announced today that the Obama administration used taxpayer money to help orchestrate an internet search engine manipulation campaign specifically promoting Obamacare.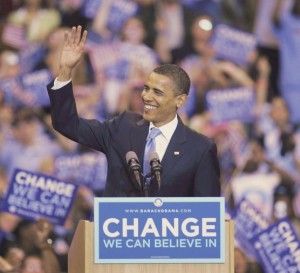 Judicial Watch obtained 2,328 pages of records pursuant to a March 23, 2011, Freedom of Information Act (FOIA) lawsuit. The FOIA information included correspondence between the Department of Health and Human Services and the Ogilvy Group, the public relations fire hired by the White House to push Obamacare on the American people.
Judicial Watch listed the following as major points of interest from the FOIA request (all bullets quoted):
The Obama HHS launched a campaign to track Internet searches and to use online search engines such as Google and Yahoo to drive traffic to a government website promoting Obama's healthcare overhaul. Using "pay-per-click" advertising tools, such as Google Adwords, HHS purposely targeted for influence people searching the term "Obamacare," a word that has been described as "disparaging" by political agents of the president.
According to a budget summary prepared by Ogilvy, from October 2010 through February 2011, the Obama administration spent $1,435,009 on these online advertisements alone, including advertising campaigns with Google and Yahoo, almost $300,000 per month.
A number of documents address the need to target the Obamacare propaganda campaign to Hispanics, blacks, and women. For example, according to an email from Chris Beakey, Vice President of Ogilvy PR Worldwide, to HHS officials on December 16, 2010, summarizing a conference call, "You want to utilize the bulk of their paid media efforts (which would include expenditures for Radio One and Univision) on media that reaches African Americans and Hispanics. The money will go farther and these audiences continue to be a top priority."
A January 18, 2011, email from Ogilvy to HHS New Media Communications Director Julia Eisman notes with respect to a Spanish banner ad campaign, "I realize we really can't use the blond mom and child for this audience."
Judicial Watch President Tom Fitton believes strongly that the information above amounts to dishonest tactics by the White House, and perhaps even illegal ones. Fitton wrote on the Judicial Watch site:
"The American people should be disturbed that the Obama administration is using taxpayer funds to try to brainwash people simply searching the Internet for information on health care. This Big Brother campaign is underhanded, potentially unlawful, and it must be stopped. As the congressional 'super-committee' begins negotiations to cut the deficit, this wasteful Obamacare propaganda campaign is the first place they should look."
There are even more relevant details-including the possibility that $200 million was spent on the Obamacare propaganda campaign in total.
Despite all the time and (apparently taxpayer) money spent to pass the massive "Affordable Care Act" known as Obamacare, a number of Federal courts have struck down the bill on grounds that it is unconstitutional. A Supreme Court showdown for the signature legislative action of this administration appears inevitable.
But if Judicial Watch is correct, an official inquiry into the misuse of public funds could also be coming.