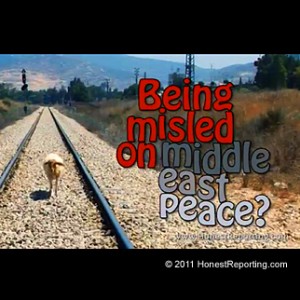 Our "Misled" video covers a broad range of initiatives, quotes, and research. This resource page backs up the points and offers in-depth reading.
Disengagement from Gaza
Teaching Peace and Co-Existence
Israeli Attitudes Towards Two-State Solution
West Bank Building Freeze
Humanitarian Aid to Gaza
Recognizing A Palestinian State
Photos of Diplomacy and Negotiations
Source material can be found at this site.