It's been a busy year. We've produced nearly 400 individual pieces of content generating nearly 1 million views on our site. We took a look at the stats to see what your favorite items were for the year. So let's take a look back at the most viewed content for 2011 in no particular order: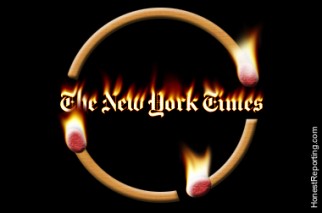 It's the paper that so many of you love to hate. The Gray Lady just can't distinguish the moral differences between Palestinian terror and Israeli measures to defend its citizens.
In this case in August, Israel gets blamed for igniting violence despite the Palestinians actually carrying out a terror attack. And just to rub it in, the NY Times included a emotive image of a Palestinian child's funeral.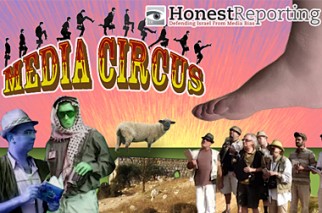 The more we follow the news, the more we realize that some things are just too outrageous to be taken seriously.
So we decided to try an alternative satirical approach based on the classic Monty Python's Life of Brian.
Joking aside, spreading different content through channels such as YouTube ensures that we are able to reach beyond the choir as nearly 45,000 people viewed this video on YouTube.
It was undoubtedly the most shocking story of the year as a mother, father and three of their children were brutally murdered by Palestinian terrorists in the West Bank settlement of Itamar.
The BBC produced the most callous treatment of the story, burying it in an article about settlements. And when the BBC did eventually acknowledge the story, the issue of where the Fogel family lived was deemed more important than the fact that a baby, two small children and their parents had been butchered.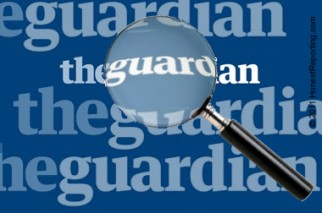 Commenting on Gilad Shalit's release, Deborah Orr's disgusting suggestion that Jews valued the lives of "the chosen"  more than others ensured that The Guardian was the undisputed winner of this year's Dishonest Reporter Award.
While the original article generated a huge amount of anger, Orr's pathetic excuse for an apology helped to generate the largest number of emails we'd seen all year. So much so that The Guardian's readers' editor was forced to confront the issue of anti-Semitism in his newspaper.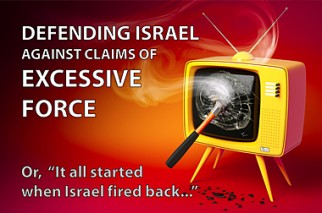 Our Digital Diplomats program provides advocacy training and information to help people become effective advocates for Israel.
Our first slide show in the series examined Israel's media image as an aggressor using excessive force against the Palestinians. But it wasn't only Israel advocates who appreciated the rich graphics and the sharp content as the Slideshare site recorded over 86,000 views, a huge number of them from people who had never been exposed to HonestReporting's content before.
This really was a case of reaching beyond the choir.
Source material can be found at this site.