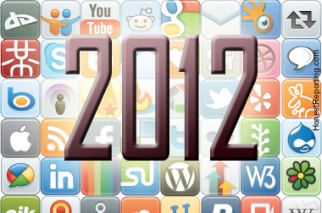 It was the year of the tablet computer, the release of Apple's iPad II and the birth of Amazon's Kindle Fire. It was also the year Google challenged Facebook with Google+ and caught up to Apple with the Android mobile operating system.
With such a dramatic year behind us, the question is, what next? It is always risky to make bold predictions about social media trends for the future but some things already underway should reach their full development in 2012.
Social Media Trends for 2012
1. People will get more news from friends than from major news outlets.
Social media has always been a platform for self-expression as much as a platform for staying connected to people. So as more people start their day with Facebook rather than the morning paper, they are going to encounter numerous postings on the current news, and links to articles people want their friends to see.
Those articles are more likely to be opened because they come from trusted sources. So what people post on Facebook, and to a lesser extent on Twitter, is likely to serve as the first exposure many people have to any news item.
But it isn't only Facebook status updates that impact the news people get. Search engines, including Google, YouTube, and Facebook, now individualize their search results, ostensibly to give people what they really want to read. The result, however, is that alternative viewpoints are harder to find than ever.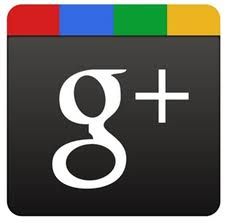 2.  Content will continue to move to mobile devices.
While most of the content people consume in 2012 will continue to be created on desktop or laptop computers, an increasing percentage of it will be consumed on smart phones and tablets.
According to statistics, there are more than 200 million devices with Apple's mobile operating system, the iOS, including all iPhones, iPads, and iPod Touches on the market. But that's just 44% of the mobile market. Hundreds of millions more mobile devices in use today that use other mobile operating systems, most notably Google's Android.
That also means that anyone creating content today has to expect that a significant portion of the audience will be using these devices, either at home while doing other things, or on the bus or train on the way to work, or any number of other places where computers generally weren't used in the past.
3. Social media will converge with traditional media.
Five years ago, Social media, or web 2.0 as it was then known, was viewed as a revolution in Internet communications. Today's an indelible part of our lives.
Marketing and communications, therefore, is increasingly moving away from isolating social media campaigns from the rest of a company's marketing efforts. Today, the savviest marketers combine social media with traditional marketing. Domino's Pizza, for example, set up a digital billboard that featured unfiltered comments about the company from the Internet.
There are other trends to track across 2012, including the growth of "the cloud" – software that stores your documents and data on the Internet instead of on your personal computer; the growth of social shopping sites such as Groupon; and photo sharing from mobile to the Internet through sites such as Instagram.
It's also a good idea to keep an eye open for urprises. If there is one thing that can be said with certainty about the current era, technology is advancing faster than we can track it.
Related: http://honestreporting.com/has-social-media-become-part-of-the-media-establishment/
Source material can be found at this site.