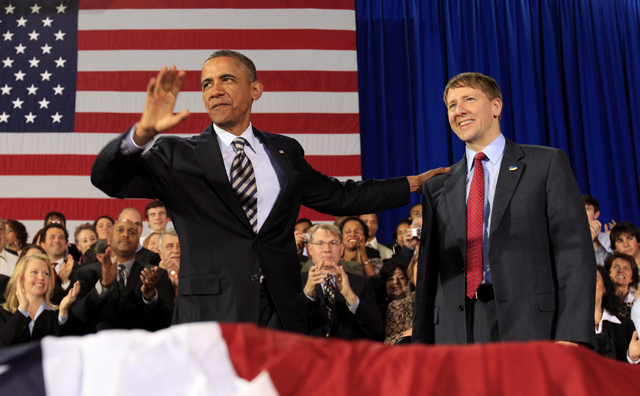 Two House committees have scheduled hearings on President Obama's unconstitutional appointments of four federal officials earlier this month.
On Tuesday, the financial services panel of the Oversight and Government Reform Committee will examine the role that Richard Cordray will play at the helm of the newly created Consumer Financial Protection Bureau.  The hearing will be streamed live at http://oversight.house.gov.
Subcommittee chairman Patrick McHenry (R-N.C.) called Cordray's appointment an "apparent contravention of constitutional requirements for a recess appointment" in a Jan. 4 statement. The panel, McHenry added, "is deeply interested in how you will implement and enforce the unparalleled powers of your new office."
Next month, the House Judiciary Committee will take a closer look at the more general constitutional issues that have dogged the non-recess appointments. Chairman Lamar Smith (R-TX) called the appointments "unprecedented and possibly unconstitutional" in a release announcing the hearing.
"The Constitution gives the Senate the authority to determine the rules of its proceedings," Smith explained. "The President cannot unilaterally decide to rush through 'recess appointments' while the Senate is not in recess."
The constitutional case against the appointments has been detailed by Heritage legal experts Ed Meese, a former U.S. Attorney General, and Todd Gaziano, who worked in the Justice Department's Office of Legal Counsel in three different administrations.
The Judiciary Committee has not yet said who will testify at its hearing.
Source material can be found at this site.