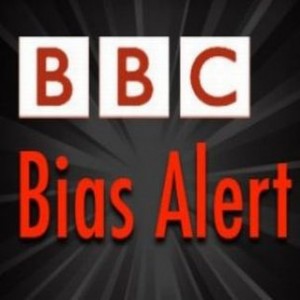 When is murder not murder? According to the BBC, when Jews or Israelis are the victims.
In a feature on Palestinians prisoners released and exiled as part of the Gilad Shalit deal , the BBC states:
The releases were enormously controversial in Israel, where some of the prisoners were seen as mass murderers.
When terrorists deliberately kill innocent Israeli civilians, that's murder. Period.
As for freed terrorist, Ibrahim Shammasina, profiled by the BBC, his involvement in the murders of teenagers Ronen Karamani and Lior Tubul, taxi driver Rafi Doron and IDF soldier Yehoshua Friedberg, warrants but one sentence in the BBC report, which even omits one of those murders:
"A minute of freedom is worth more than all the possessions in the world," says Shammasina. "Prison, it's a grave – as if you're in a grave but still alive."
Shammasina was sentenced to 23 years in jail for his role in the 1990 murder of three Israelis and a further 20 years for planning a kidnapping. Despite spending almost half his life in prison, he does not regret his actions.
"When there is an occupation, you're forced to," he says. "It's your duty, the duty of every Palestinian, to resist the occupation. If I didn't resist, I would just have surrendered."
You may also like: Reuters Redefines Terrorist Attack
What the BBC didn't tell you
While the murder of two teenagers didn't even warrant more than a passing reference by the BBC, here's what the LA Times reported on a terrorist outrage that shocked Israelis back in August 1990:
. . .  the bodies of two Israeli youths, bound, beaten and stabbed, were found earlier in the day in a ravine just north of Jerusalem. . . .
The two youths, Ronen Karamani, 18, and Lior Tubul, 17, were last seen Saturday night at the close of the Jewish holy day when friends dropped them off on a main road leading north from Jerusalem. . . .
About 1:30 p.m. Monday, searchers found the bodies about 20 yards apart in a ravine off the road. One bore about 50 stab wounds, witnesses said, and the other's skull had been bludgeoned.
"The way they were tied down, the way they were stabbed points definitely to a political murder," Turner was quoted as saying. "There was no reason to think that these two normal, good teen-agers were murdered for any criminal reason."
Continued on Page 2
Source material can be found at this site.