HR Comment: Time to End the Incitement Against Israel
March 21, 2012 17:27 by Alex Margolin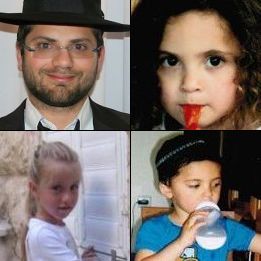 It's entirely possible that the Toulouse shooter Muhammed Merah never saw the picture posted by UN worker and Palestinian activist Khulood Badawi on Twitter. It's possible that he never heard of Twitter at all, or any of the previous instances of false images against Israel that spread like wildfire across the Internet.
We don't know exactly what triggered his inexplicable violence.
But we do know that three Jewish children, and a rabbi were brutally murdered to avenge the deaths of Palestinian children.
And we know the attack in France took place one week after pro-Palestinian activists were caught spreading false images, including a particularly evocative photo of a bleeding girl in her father's arms. The girl, it turns out, was killed in an accident, not by Israel.
There is no reason to link the two events directly. But here is something else we know: misinformation leads to incitement and incitement leads to violence.
We have seen how direct incitement can spill over into heartrending violence against Jewish children. Almost exactly one year ago, Palestinian terrorists killed five members of the Fogel family in their own home. The youngest was two months old.
At the time, Prime Minster Binyamin Netanyahu blamed the Palestinian glorification of terrorists for creating an environment that could lead to murder. "A society that permits such wild incitement ends up prompting the murder of children," he said.
In a statement, HR CEO Joe Hyams said:
In the media war against Israel, we see more and more misinformation that threatens to cross the line into incitement. The discourse is seeped in hyperbolic accusations of all manner of crimes, including genocide. Every upsurge in violence provides another chapter in the series of Big Lies against Israel.
Source material can be found at this site.