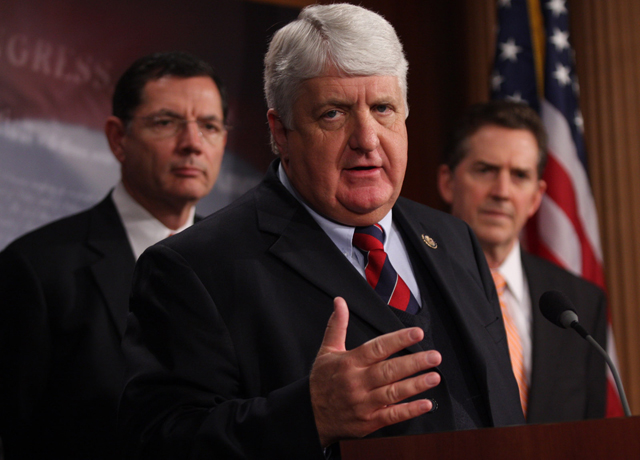 More than half of states have asked the U.S. Department of Education for a waiver from No Child Left Behind. Ten years after President George W. Bush signed the law, the Obama administration appears willing to grant waivers, so long as states adopt a new set of requirements favored by the current occupant in the White House.
Chief among them is the Common Core State Standards, national standards and tests that require states to surrender control of their classrooms.
That doesn't sit well with Rep. Rob Bishop (R-Utah), a former high school teacher and founder of the 10th Amendment Task Force. He's no fan of Washington's approach to education reform. Earlier this week he visited Heritage to outline his vision: the Academic Partnerships Lead Us to Success Act.
Listen to the interview with Rep. Rob Bishop on this week's Scribecast
The A-PLUS Act is the conservative alternative to No Child Left Behind. Heritage's Rachel Sheffield says it would give states "greater freedom to decide how their education dollars are spent to meet their students' needs." Bishop, meanwhile, sees the legislation as an opportunity to put states, not the federal government, in control of education.
"It has always been the concept of a conservative alternative," Bishop told us, "that tries to meet the needs of kids and also tries to respect the roles of government that we haven't done so well at for seven or eight decades."
The legislation currently has 93 cosponsors in the House and is awaiting action from the House Education and Workforce Committee. A companion bill is sponsored by Sen. Jim DeMint (R-SC).
The podcast runs about 10 minutes. It was produced with the help of Hannah Sternberg. Listen to previous interviews on Scribecast or subscribe to future episodes.
Source material can be found at this site.