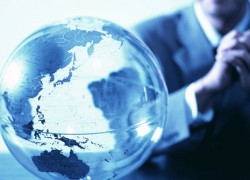 Dr. Jim Yong Kim, the U.S. nominee for the next chief of the World Bank, has been on a "global listening tour." Kim's meet-and-greet tour has been billed as an opportunity "to solicit input and ideas on priorities for the World Bank." Before embarking his expedition, Kim penned an op-ed noting that "every country must follow its own path to growth, but our collective mission must be to ensure that a new generation of low and middle-income countries enjoys sustainable economic growth that generates opportunities for all citizens."
Indeed, at the heart of such a mission should be advancing economic freedom so that dynamic and inclusive growth can occur for a greater number of ordinary people around the world. As The Heritage Foundation's Index of Economic Freedom has documented, economic freedom is key to generating broad-based prosperity. Rejecting dogmatic ideologies, economic freedom represents the embrace of diverse and competing strategies for economic advancement. Take a real-time example: Rwanda, a country Kim visited last week, has persistently advanced economic freedom and recorded impressive entrepreneurial activity as one of the top-performing economies in the Index.
The Honorable Obiageli Ezekwesili, outgoing vice president of the World Bank for Africa, also offers Kim her experience-based critical insights on how to eradicate poverty in a special chapter of the 2012 Index:
Everything we do in terms of economic development really anchors in a very strong sense that economic freedom is important for fighting poverty. Since our mandate is a world free of poverty, economic freedom is a fundamental pillar for achieving that mandate… The empirical findings suggest that fundamental freedoms are paramount in explaining long-term economic growth and, by extension, job creation and poverty reduction…[Economic freedom] helps to achieve inclusive growth and guarantee access to basic services by the underserved. It even helps while dealing with issues of gender inclusiveness and an attention to the poor and vulnerable.
If anything, Dr. Kim's global listening tour should serve an enlightening occasion for him to recognize that greater economic freedom is an imperative for growth and progress.
Source material can be found at this site.