Nine Muslim men belonging to a child-rape gang in northwestern England have received hefty prison sentences for trafficking and raping young British girls.
The three-month sexual grooming trial at a court in Liverpool, which ended on May 9, has drawn nationwide attention to the sexual abuse of children and women by Muslim immigrants, and British police are currently investigating at least 40 other cases of child rapes perpetrated by Muslims in northern England.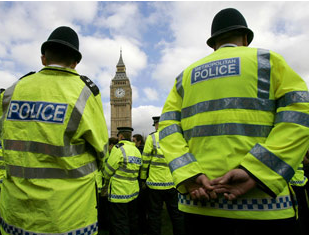 While Muslim groups have sought to discredit the police investigations by accusing British authorities of "racism" and "Islamophobia," it recently emerged that British police had known for more than a decade that Muslim rape gangs were targeting young girls in England, but they ignored evidence of the rapes and failed to act because they were afraid of being accused of racism.
The Liverpool Crown Court heard horrific testimony from five victims — the youngest was 13 when the abuse began — who were plied with alcohol, drugs and gifts so they could be "passed around" among a group of men aged between 24 and 59 for sex in apartments, houses, cars, taxis and kebab shops.
The nine defendants — eight are from Pakistan and one is from Afghanistan — were sentenced to a total of 77 years in prison after being convicted of rape, aiding and abetting rape, conspiracy to engage in sexual activity with a child, sexual assault and trafficking for the purpose of sexual exploitation.
All of the Muslims live in Rochdale, a grimy suburb of Greater Manchester in northwestern England. Some of the men were regarded as pillars of their community.
One of the men, Abdul Rauf, 43, is a married father-of-five and an Islamic studies teacher at a local mosque. According to court testimony, Rauf asked a 15-year-victim if she had any younger friends and he drove some of the girls to other men who would use them for sex, even though he knew the girls were minors. He was sentenced to six years in prison.
Another man, Adil Khan, 42, who is married with one child, fathered the child of a 13-year-old victim; he received an eight-year sentence. Hamid Safi, 22, an illegal immigrant with no fixed address, will be deported to Afghanistan at the end of his four-year sentence.
Mohammed Sajid, 35, was sentenced to 12 years for rape, six years for conspiracy, one year for trafficking and six years for sexual activity with a child. Known as "Saj," he would regularly ply victims with alcohol before having sex with them at his apartment, where groups of men would gather and "pass around" the girls.
Judge Gerald Clifton said: "One of the factors leading to that [rape] was the fact that they [the victims] were not part of your community [Pakistani] or religion [Muslim]. Some of you, when arrested, said it [the prosecution] was triggered by race. That is nonsense. What triggered this prosecution was your lust and greed."
Clifton said that in some cases, the girls had been raped "callously, viciously and violently" at a time when they were going through difficult periods in their lives. "One had left her parents' home, another had been in [foster] care for many years. You attracted them to your company by flattery, free food, and alcohol. Some of you acted to satiate your lust, some to make money out of them. All of you treated them as though they were worthless and beyond all respect."
The guardians of British multiculturalism have been quick to argue that it is merely coincidental that the rapists in the Rochdale case are Muslims and that sex abuse also occurs in white gangs. Some in British have also sought to portray the Muslims as the true victims in this case.
Defense attorney Simon Nichol told the BBC that his client "has objected from the start for being tried by an all-white jury, and subsequent events have confirmed his fears. He believes his convictions have nothing to do with justice but result from the faith and the race of the defendants. He further believes that society failed the girls in this case before the girls even met them and now that failure is being blamed on a weak minority group."
But Simon Danczuk, Labour Party MP for Rochdale, said in an interview that "it would be daft not to believe that race plays a part." He added: "There is a subculture of a small group of males that are Asian, that are collaborating to abuse young white girls who are vulnerable. The subculture is under the radar. Some people in communities are in denial about it but we need some home truths if we are going to address this."
According to experts interviewed by The Telegraph, while white pedophiles generally operate in isolation, the Muslim-led grooming is being done mostly by large numbers of men acting as a group. Several of the men on trial in Liverpool apparently told their victims that it was all right for them to be passed around for sex with dozens of men "because it's what we do in our country."
Baroness Sayeeda Warsi, Britain's most senior Muslim politician, told the London Evening Standard that there are "Pakistani men who believe that white girls are fair game. And we have to be prepared to say that. You can only start solving a problem if you acknowledge it first."
Warsi said the color of the victims' skin, as well as their vulnerability, helped to make them a target. She also said that some Pakistani men "see women as second class citizens and white women probably as third class citizens" and that these men "are to be spoken out against."
Warsi called on British authorities to stop being squeamish about investigating allegations involving Muslims. "Cultural sensitivity should never be a bar to applying the law," she said.
Greater Manchester Police and the Crown Prosecution Service [CPS] have apologized for failing to protect the first victim — a 15-year-old known as Girl A — following her plea for help in August 2008.
Girl A told police that she had been raped and provided DNA evidence from her attacker, but the CPS twice decided not to prosecute him.
Girl A's abuse intensified and she was being driven to apartments and houses to be raped by up to five men a night, four or five days a week. She was singled out because she was white, vulnerable and under-age. Her ordeal only ended when her teachers forced social workers to intervene after she became pregnant and they became concerned by the number of Muslim men picking her up from school.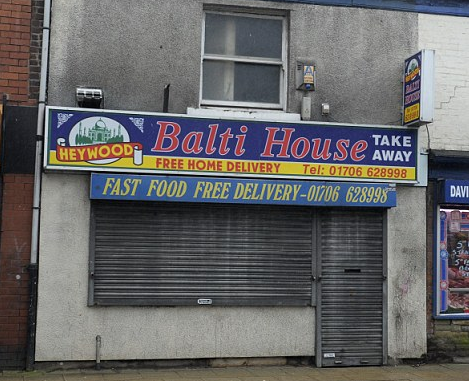 Girl A said that in a six-hour interview she gave police details about her abusers and where the attacks took place (left, one of the locations is pictured). She said: "I hoped they were going to do something and it would stop. But it just carried on. It just started again with different men and more men this time, and that's when it started becoming up to five men a day."
When the Greater Manchester Police finally forwarded a file on Girls A's rape to the CPS in 2009, a government lawyer decided not to charge anyone because he said she would not be a sufficiently credible witness to put before a jury. A second CPS lawyer backed that opinion.
It was only after social workers noticed an upsurge in cases of "child grooming" – pretending to befriend children with attention and gifts to gain their trust, and eventually lead them to think that underage sexual activity is "normal" — that police reinvestigated and made a series of arrests which led to the convictions on May 9.
According to Ann Cryer, a former Labour MP for the town of Keighley, who has campaigned to draw public attention to the issue of Muslim sex gangs, complaints to social workers and the police were ignored because they were "petrified of being called racist."
Cryer said: "This is an absolute scandal. They were petrified of being called racist and so reverted to the default of political correctness. They had a greater fear of being perceived in that light than in dealing with the issues in front of them."
Rather than acknowledge that there is a problem, Muslim groups in Britain have decided to play the victim card instead. They are also working overtime to try to silence public discussion about Muslim sex crimes in Britain by branding critics as "far right racists" and "Islamophobic."
The Muslim Council of Britain has complained about a "climate of hate" against Muslims and it has warned Muslims to brace themselves for "Islamophobic" attacks on Muslims and mosques.
Another location of the attacks pictured left.
Faith Matters, a pro-Muslim "inter-faith think tank" which established a helpline called Tell Mama to monitor "Islamophobia" when the Liverpool trial began in February, said the "Islamophobic hatred" prompted by the case has added to the "poison" against Muslims.
Fiyaz Mughal, a spokesman for Faith Matters, said: "This is dangerous for community relations. There's lots of discussion about 'Muslim paedos,' like saying the prophet Mohammed married a young girl. All of this disgusting talk is adding to the poison against Muslims."
Although five girls testified at the trial in Liverpool, British police are pursuing leads that the Rochdale gang exploited at least 50 other girls.
On May 12, just three days after the nine Muslims from Rochdale were sentenced to prison, Greater Manchester Police arrested another nine Muslims, aged between 24 and 38, on suspicion of sexually abusing a child. And on May 19, police arrested two more Muslims, both aged 33, on suspicion of sexual assault and rape.
In January 2011, researchers at The Times newspaper identified 17 prosecutions in Britain since 1997 — 14 of them in the past three years — involving the on-street grooming of girls aged 11 to 16.
The victims came from 13 towns and cities and in each case two or more men were convicted of offenses. In total, 56 people, with an average age of 28, were found guilty of crimes including rape, child abduction, indecent assault and sex with a child. All but three of the men were Muslim.
Soeren Kern is Senior Fellow for European Politics at the Madrid-based Grupo de Estudios Estratégicos / Strategic Studies Group. Follow him on Facebook.

This article appeared originally on GatestoneInstitute.org

More on this story: How did a girl from a loving middle-class family become a victim of this Muslim gang? Read here for this first-hand account.