Sen. Dianne Feinstein (D-Calif.), chairwoman of the Intelligence Committee, said a leak about the attack on Iran's nuclear program that was ordered by Obama could "to some extent" provide justification for copycat attacks against the United States.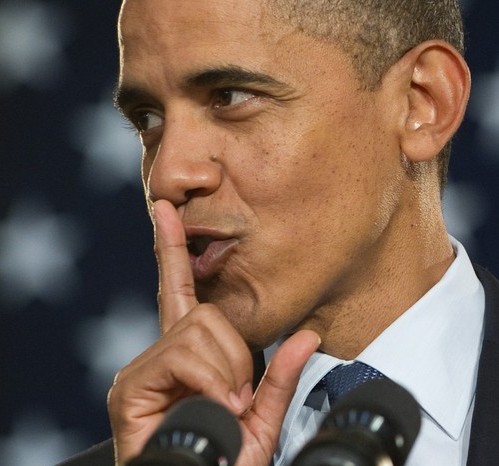 "This is like an avalanche. It is very detrimental and, candidly, I found it very concerning," Feinstein said. "There's no question that this kind of thing hurts our country."
The FBI opened its own probe Tuesday into who disclosed information on the Iranian attack, The Wall Street Journal reported. On Capitol Hill, the Senate Armed Service Committee promised hearings, while two Republican senators called for a special counsel investigation.
Republican John McCain who lost the 2008 presidential election to Barack Obama, accused the White House of leaking sensitive details on covert missions to The New York Times in order to "paint a portrait of the president of the United States as a strong leader on national security issues to gain votes in November.
McCain also said the Obama administration might have been responsible for blowing the cover of a Pakistani doctor who helped U.S. commandos locate Osama bin Laden in Pakistan. The doctor, Shakil Afridi, has been sentenced by a Pakistani court to 33 years in prison.
"This is not a proud day for the United States of America," McCain said in a fiery speech on the Senate floor. "Our friends are not the only ones who read The New York Times. Our enemies do too."
McCain said Armed Services Committee Chairman Carl Levin (D-Mich.) had agreed hold hearings on the issue. "Regardless of how politically useful they might have been to the president, they have to stop – the leaks have to stop," McCain demanded.
Sen. Saxby Chambliss (R-Ga.), the vice chairman of the Senate Intelligence Committee, joined McCain on the Senate floor to blast the leaks and urge an investigation. Chambliss said recent news reports on U.S. intelligence operations – which cited anonymous White House officials – had jeopardized the ability of the United States to carry out covert operations in conjunction with its international partners.
"With each leak, our allies are left to wonder how much they can trust us with their secrets," Chambliss said. "Some in the Obama administration have decided that scoring political points in an election year outweighs intelligence operations."
Republicans have accused the Obama administration of playing politics by granting two filmmakers access to CIA planners for a movie about the raid that killed Osama bin Laden.
The conservative watchdog group Judicial Watch released emails last month that showed U.S.