This story has not been verified yet and contains offensive language.
A young soldier in uniform went into a Texaco station in Bogalusa, LA, a day or so ago and was told by a Muslim owner, possibly a Pakistani, that they "don't serve your kind here."
[youtube ZJPjyjTR8aw nolink]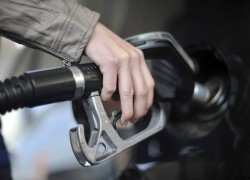 The locals in Bogalusa didn't take kindly to this affront and organized a boycott of the place, blocking half of the paths into the gas station and holding up signs of protest. An American Legion Hall is across the street from the gas station and the speaker promises Vietnam and Gulf War vets joining the protest on Saturday. I agree with the speaker's statement that this will become a national news story – at least on the internet. He is really pissed (who can blame him?) and he defiantly refers to the Muslims as "rag heads." This is only the beginning of this backlash. In the video's first day it already had close to 10,000 hits on YouTube. It is now up to 20,000 viewers. I believe it could go viral, meaning over 400,000 people could wind up watching this to help make it a story the mainstream media cannot ignore.