Rodney King, the man who was at the center of the infamous Los Angeles riots was found dead this morning in Rialito, CA. He was 47.
According to sources, King's fiancée found him dead at the bottom of a pool.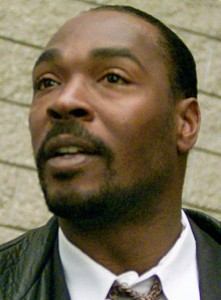 Law enforcement said they responded to a call at 5:25 AM PT. We're told they physically removed King from the pool and attempted CPR.
Our sources say he was pronounced dead at 6:11 AM.
Law enforcement sources say Rialto PD will open a drowning investigation, but so far there are no signs of foul play.
King's fiancée is telling friends King had been drinking and even smoked weed in the hours just before his death.
[youtube SW1ZDIXiuS4 nolink]