LOS ANGELES (Reuters) – A federal judge on Tuesday dismissed a lawsuit where Muslims were claiming that the FBI violated civil liberties by sending an informant into several California mosques to spy on U.S. Muslims and links to Islamic terrorism. The judge said the ruling was needed and that allowing the case to proceed would risk disclosure of government secrets and security.
U.S. District Judge Cormac Carney wrote in a 36-page order that he was reluctant to toss out the case before it could be litigated but was forced to weigh national security against individual liberties and an open judicial process.
In the decision, Carney compared himself to the fictional Greek hero Odysseus, who while sailing home from the Trojan War faced navigating his ship between a six-headed monster on one side and a dangerous whirlpool on the other.
"Odysseus opted to pass by the monster and risk a few of his individual sailors, rather than hazard the loss of his entire ship to the sucking whirlpool," he wrote. "Similarly, the proper application of thestate secrets privilege may unfortunately mean the sacrifice of individual liberties for the sake of national security."
 The lawsuit, which was filed last year in U.S. District Court in Santa Ana, said the FBI sent a paid undercover informant named Craig Monteilh into Orange County mosques to collect personal information on hundreds, or possibly thousands, of Muslims in an attempt to protect citizens from Islamic terrorist activities.
According to the suit, Monteilh took hundreds of hours of surreptitious video and audio recordings of religious lectures, classes, cultural events and other meetings in 2006 and 2007 as part of a counterterrorism investigation, known as "Operation Flex,".
There is a greater threat from homegrown Islamic terrorist groups now than at any other time over the last 10 years.
"They're acting essentially at the request of al-Qaeda," the members of these groups. They may feel marginalized, disrespected, and disenfranchised. They see themselves as foot soldiers in this confrontation with the West and they're called to attack by the al-Qaeda message and ideology.
Alejandro Beutel, government and policy analyst for the Muslim Public Affairs Committee (MPAC) and author of MPAC'S "Post 9/11 Terrorism Database," believes the government is taking the right steps to fight homegrown terrorism but can do more.
After the initiation of the War on Terrorism following the attacks of September 11, 2001, authorities have claimed to have foiled several Islamic terrorist plots aimed at civilian and military targets. The following is a list of foiled Islamic terrorist plots in the Post-9/11 United States. (Click here to View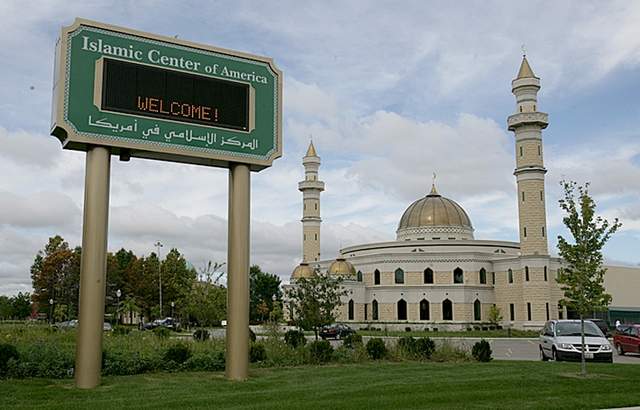 )
A recent Study concluded that 3 in 4 U.S. mosques preach anti-Western jihadist hatred, the undercover survey of more than 100 mosques and Islamic schools in America has exposed widespread radicalism, including the alarming finding that 3 in 4 Islamic centers are hotbeds of anti-Western extremism.
Counterintelligence and counterterrorism agents from the FBI, CIA and U.S. military, those agents who are skilled in Arabic and Urdu, conducted undercover reconnaissance at some 2,300 mosques and Islamic centers and schools across the country.
Many mosques have tended to serve as safe havens and meeting points for Islamic terrorist groups. Experts say there are at least 40 episodes of extremists and terrorists being connected to mosques in the past decade alone.
Some of the 9/11 hijackers, in fact, received aid and counsel from one of the largest mosques in the Washington, D.C., area. Dar al-Hijrah Islamic Center is one of the mosques indentified by undercover investigators as a hive of terrorist activity and other Islamic extremism.