IDNS: Did a US Message to Iran Leave Israel Hanging?
September 3, 2012 16:12 by Pesach Benson
Everything you need to know about today's coverage of Israel and the Mideast. Join the Israel Daily News Stream on Facebook.
Today's Top Stories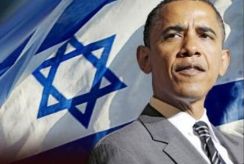 1. White House to Iran: We'll oppose an Israeli attack if you don't attack US interests in the Persian Gulf. So reports YNet. See also NY Times which rounds up Washington's efforts to build Israel's confidence: military exercises, covert action, and tougher rhetoric.
Even if Mr. Obama set a clear "red line" now, its credibility may be questionable. According to a tally by Graham Allison, the Harvard expert on nuclear conflict, the United States and its allies have allowed Iran to cross seven previous "red lines" over 18 years with few consequences.
2. Egypt's buzzing with first appearance of a female news anchor wearing a hijab. The Jerusalem Post writes:
Under deposed president Hosni Mubarak, women wearing Islamic head coverings were only permitted to work behind the camera; however, in January, an Egyptian court overturned the prohibition.
The newsreader in question, Fatma Nabil, who wore the headscarf of her own volition, made her appearance on a midday broadcast on Egypt's Channel 1; three other women wearing headscarves also are slated to begin working as anchors in the near future.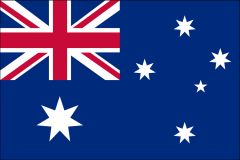 3.
JTA
: Australian Jewish leaders are up in arms over Breaking the Silence. The organization's latest allegations — that the IDF forced Palestinian children to act as human shields — was picked up the
Sydney Morning Herald
.
The newspaper reports triggered a scathing response Tuesday from the Executive Council of Australian Jewry's president, Danny Lamm, who described it as "crude propaganda" and challenged the testimonies, which he said were "anonymous, non-specific as to times and places, devoid of critical detail and untested by any kind of cross-questioning."
"Sadly, many Australians . . . are being left with the false, indeed ridiculous, impression that the IDF is a serious abuser of children's rights," Lamm said.
Israel and the Palestinians
• Maan News: Despite statehood bid, Britain isn't suspending aid to the PA.
• Gaza man sets himself on fire to protest poverty and living conditions. Haaretz coverage.
• Israeli forces evacuated settlers from the Migron oupost. Plenty of news services on hand. Washington Post suffices.
• Michael Chessum of New Statesman visited Ariel University. Had he at least acknowledged its several hundred Arab students, chestnuts like this would be a little easier to bear:
The wilful moral oblivion that can be observed on campus is not merely a question of ignorance, especially given that most students will have done military service and seen the occupation. Rather, it is the ideological symptom the fact that Ariel's academics and students are becoming an integral part of a project of colonial normalisation.
• No such thing as Jewish refugees from Arab countries? David Harris and Lyn Julius assail Hanan Ashrawi's historical revisionism.
• The BDS movement's patting itself on the back: the Student Representative Council at South Africa's Wits U. voted for an academic and cultural boycott of Israel. More at YNet.
Source material can be found at this site.