On 9/11, Obama's first tweet sent was requesting volunteers for the Election.  Romney's first tweet was about the tragic anniversary of 9/11.  Obama is truly unbelievable.  We wouldn't have believed this was true if we didn't see it for ourselves.
Here is each tweet along with links:
The election is in 8 weeks. Sign up to volunteer: http://t.co/EkVnd63o

— Barack Obama (@BarackObama) September 11, 2012
On this most somber day, America is united under God in its quest for peace and freedom at home and across the world.

— Mitt Romney (@MittRomney) September 11, 2012
Here are images of the tweets: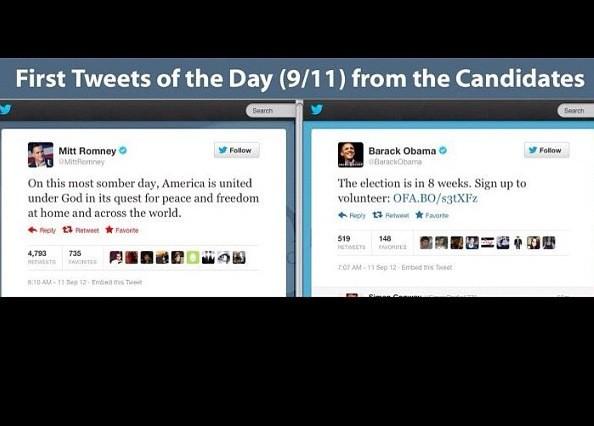 What do you think?
Tell us in the Comments section below.